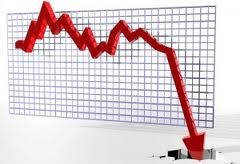 This is driving people away from Google and other traditional search engines and into new services that are focused only on the local products and services in their areas. Companies like Clue Video, that offers online marketing for small businesses.
(PRWEB) October 23, 2013
On October 4th, Google launched a major update to their search algorithm which they named Penguin 2.1. For most people, talk of Pandas, Penguins and Hummingbirds call up images of cute little creatures worthy of a screensaver photo. But for many small businesses who have been hit by the latest barrage of updates by Google, these once cute creatures have lost their stereotypical image.
Search algorithms are a very technical way of describing how weblinks appear on the first page of results when someone types, or now speaks something, into their search engine of choice.
For most people, this really doesn't matter much, but for many small business owners who make their living with leads or sales generated from their website, this can be the difference between ultimate success and failure.
"Online marketing is evolving faster then we have ever seen it before. We have seen 14 major updates this year alone to the Google algorithm. Businesses are having a hard time keeping up and worse, some of the things they did years ago are now coming back to haunt them." Said Mike Safrin, the Founder of ClueVideo.com, a marketing service that is helping many small businesses pick up the pieces and move past this most recent update.
Google's rational for these changes seems simple. "The goal of many of our ranking changes is to help searchers find sites that provide a great user experience and fulfill their information needs. We also want the "good guys" making great sites for users, not just algorithms, to see their effort rewarded." However, the fall out from these changes is affecting many of the "good guys" and their respective businesses.
Although it was reported that only a small percentage of websites would be affected, there seems to be an overwhelming number that have been unreported. Many small businesses are reporting dramatic changes to their results and few report having been removed completely from the searches they have been included in for years. Safrin offered some ideas if you think you have been affected.
"First, don't panic. These changes are all mathematical and take some time for the equations to balance out. Try not to make any sudden and drastic changes. You need to review what it is that Google really wants, and you need to make sure that you are not currently doing anything that falls outside those guidelines. Some of the penalties you may have experienced are for things that could have been done years ago and if that is the case, you may be doing things now that are just fine. Moving forward, the best rule of thumb is don't buy back links or other promotional things like shares or likes on social media. Watch your rankings and see what has gone up and what has gone down. Focus your efforts on what has gone down. Then, look at creating a more well-rounded approach to online marketing. Think about other methods of driving traffic to your front door, not just SEO (Search Engine Optimization)."
Many of those that have been affected have noticed their phones no longer ringing and are looking for ways to fix it.
"One of the most important things to remember during these times is that there will be those that will prey on those that have been affected. Business owners will be inundated with offers from companies promising quick fixes and solutions to get them back up in the rankings. If there is one piece of advice that I can offer, it is that they need to be very careful. We have customers that have come to us after hiring these companies where the service either did not work or it caused even further damage. Be sure that what you choose will deliver real results." Mike Safrin continued.
Although it appears that there will be no quick fixes for those affected, there does seem to be some light at the end of the tunnel. Some consumers are discovering that these changes are making their searches better, especially in local products and service based searches. This is driving people away from Google and other traditional search engines and into new services that are focused only on the local products and services in their areas. Companies like Clue Video, that offers online marketing for small businesses in Florida and New York, are seeing major increases in users who are searching on their systems.
These types of changes will continue to happen as Google and the other search engines try to improve their users' experience. Those that find ways to combat these changes through more improved online strategies will be a good long term solution.
About Clue Video. ClueVideo.com is an innovative and cost effective advertising tool which allows your business to tap into the most research-proven, customer converting advertising medium: video ads. We fill the gap between generic online search and personal referral, by placing your business in front of your customers 24/7 with a personal digital introduction. Unlike traditional advertising, Clue Video Business Directory takes a "find a local business and meet the people behind it" approach, allowing advertisers to build trust and a personal connection with consumers, using the power of video. Advertisers simply place their Video Ads into the categories that best fit their products & services while consumers shop the Clue Video Business Directory by viewing the various video messages and presentations. For general inquiries about clue video, contact: 954 837 6300.