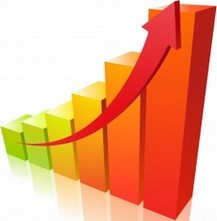 We wanted to provide buyers with a simple way to find what they were looking for. - Safrin
(PRWEB) October 04, 2013
On September 24th, Forbes Magazine announced seven marketing trends that would dominate in 2014. The fourth trend on that list was the rise of micro video sites. This news will come as no surprise to Florida and New York consumers who are watching the meteoric rise of the internet startup, ClueVideo.com.
According to Forbes, Clue Video is banking on the success of micro videos by transforming them from personal media outlet into a powerful tool for bringing local buyers and sellers together. Launched in Mid 2013, Clue Video is quickly becoming a powerhouse in the online video marketing world because of their simple and effective products.
"We started with a very simple premise. We wanted to provide local businesses with an effective way to show who they are and what they do. We wanted to provide buyers with a simple way to find what they were looking for," said Mike Safrin, the Founder of Clue Video.
Unlike YouTube with its enormous library of available content, and Vine with its time-limited videos, Clue Video has carved out a very specific niche in the online video market and it seems to be working well.
"Our videos are simple, they are small business owners talking about their business for about a minute. Nothing more. This means that it is not about who has the biggest budget, or who paid for the top spot, our videos are leveling the playing field and are helping buyers make better buying decisions," Safrin continued.
This consistent format is proving to be one of the most impressive assets to customers, who are using these services as a tool to locate local professionals ranging from plumbers and roofers, to dentists and attorneys. Clue Video enables potential buyers a faster and easier way to find businesses and choose a good provider.
"I hate the phonebook and phonebook type sites, you never know who anyone is. I mean just because you can afford a big ad doesn't mean you are any good. I love these video, they let me choose someone who I am comfortable with. I used it three times this week and every time I knew exactly what to expect and I got it. This is a great way for me to shop," was the response of one South Florida Resident, Peter Celnicker who has been using the service since it was launched.
The growth of Clue Video has been spurred by more than just their video format.
"We feel a real responsibility to small businesses. They are the heart and soul of this country and they are our future. That is why we do what we do," Safrin said when asked why Clue Video has continued to offer such big incentives to advertisers who use their services:
"We know that a lot of businesses are struggling and that they need help competing. We see it all the time that there is a good company run by good people struggling because they have no idea how to get people to call or come in. We want to put an end to that. We want them to be successful. Good businesses should be rewarded and our services are doing that for them."
There is no doubt that video is the future of the web. With the increases in technology and internet speeds converging at light speed, there is little doubt. YouTube alone has over 6 Billion hours of video watched each month and with micro video sites like Vine and Clue Video starting to capture those same viewers, clearly, their future is bright.
About Clue Video
Clue Video is an innovative and cost-effective advertising tool which allows your business to tap into the most research-proven, customer converting advertising medium: video ads. We fill the gap between generic online search and personal referral, by placing your business in front of your customers 24/7 with a personal digital introduction. Unlike traditional advertising, Clue Video Business Directory takes a "find a local business and meet the people behind it" approach, allowing advertisers to build trust and a personal connection with consumers, using the power of video. Advertisers simply place their Video Ads into the categories that best fit their products & services while consumers shop the Clue Video Business Directory by viewing the various video messages and presentations. For general inquiries about clue video, contact: 954 837 6300 For media inquiries, contact: info(at)cluevideo(dot)com.