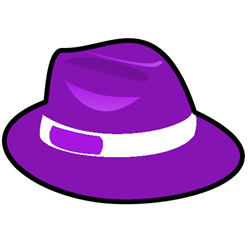 We live in an automated age, but we still have to ask questions to uncover the truth
Fort Worth, Texas (PRWEB) November 14, 2014
"We live in an automated age, but we still have to ask questions to uncover the truth, " warns Sharon Sutila, CEO & Founder of Cluso Investigation, a Texas Private Investigation firm. Today, Cluso Investigation announces the launch of the "Mobile Interrogator", a versatile smart phone application to help everyone ask more questions.
The "Mobile Interrogator" provides an easy solution to script interview questions, record answers and order background checks without collecting personal identification information (PII). The application has several unique features including a side-by-side comparison of answers from multiple interviewees (called Targets.) Conducting interviews and storing recorded answers individually across multiple targets gives the user the flexibility to collaborate later with others. Another standout is the "Investigate" feature to initiate a background check with only a person's email address. The industry standard is to log into an online account and provide identity details [previously collected from the target] such as name, date of birth, current address, and/or social security number. Collecting, sharing and storing personal identifier information is a great liability risk to organizations required to screen individuals.
In order to take advantage of the "Investigate" feature, a user is required to hold a Cluso Investigation account. The cost of each background check conducted varies and is billed directly to a client's online account. All other features of the phone are free. Over 1000 current account holders can take advantage of the "Investigate" feature.
The primary utility of the application is to conduct interviews on-the-record. Choose from over 1300 questions stored and categorized or create customized questions. Drag-and-drop is available to sequence the scripted questions. Conducting an interview with a standardized script of questions ensures proper and pertinent questions are asked based on the reason for the interview. With decision makers working remote and traveling, the "Mobile Interrogator" is a simple way to take interviewing on-the-road capturing answers which can be reviewed later.
Although the "Mobile Interrogator" can be used for employment-related interviews (e.g., pre-hire, exit, and workplace investigation), it can be used for:

Ice-breakers for events
Selfie Interviews
Interviewing Practice
Cooperative Verbal or Simple Agreements
Entertainment & Humor
Investigative Reporting & Journalism
Cluso is dedicated to providing innovative screening tools to protect our clients. It is also crucial all identities are protected from illegal use. This application does not collect, use or store personal identification information.
The "Mobile Interrogator" was developed by Asponte Technology, Inc. on behalf of Cluso Investigation, owner of the application. It is one of the first publicly available mobile applications developed with IBM® Worklight and is currently available on Google® Play. In order to install the application, your Android OS must be 4.1 or higher. Sharon Sutila, Cluso Investigation CEO, is the Concept Creator, and Philip Cheshire, Asponte Software Engineer, is the Lead Android® Developer.
Launch of the Apple® version is planned for January 2015. Additional enhancements are also planned for 2015.
Cluso Investigation is not a law firm and is not providing legal advice . Recording is an option and not necessary to use the application for interviewing. Each user is reminded in the application's instructions to ensure compliance with all federal, state and local laws when using the application. Before using this application for employment related interviewing, employers should seek legal advice to ensure proper, legal use.
Cluso Investigation (cluso.com) is a Texas Licensed Investigation company (A16821) performing background checks and drug testing for high security risk placement in the IT, Medicine, Financial/Banking, and Aviation industries. Cluso is a leader in innovative screening tools. WBENC Certifed. For additional information contact Sharon Sutila, CEO, Cluso Investigation at: ssutila(at)cluso(dot)com or (817) 945-2289 x205.
Asponte Technology (asponte.com) is an IBM Premier Partner providing Consulting, Support, Portal and WCM Services. Specific IT Consulting areas of expertise are WebSphere, WebSphere Portal, Web Content Manager, IBM Cognos, Connections and Mobile solutions. Clients include several Fortune 100 companies. For additional information contact Stephen Thorne at: stephen.thorne(at)asponte(dot)com or (603) 396-9449.