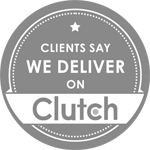 Los Angeles, CA (PRWEB) December 23, 2015
After an intense evaluation of the services offered by LAD Solutions, online IT research firm, Clutch, ranked LAD Solutions among its list of top SEO firms in Los Angeles. This announcement resulted in an exclusive listing for LAD Solutions on the Clutch website along with the publication of the findings of the research that was performed.
Clutch is an online service that identifies the top software and professional services firms from cities around the country. The analysts at Clutch are able to rank professional firms via intensive research and reviews in order to determine which firms can help businesses at the start-up, mid-market and large business stages. Since 2012, the service has assisted both buyers and sellers to make connections with over 500 reviewed companies in more than 50 markets.
LAD Solutions is ranked among several other SEO companies with an exclusive 2015 services review and business listing for the Los Angeles area. Other markets that Clutch focuses on include Boston, Chicago, New York and San Francisco. However, Clutch provides rankings overall for more than 50 markets around the world.
In addition to a general overview of LAD Solutions on the Clutch website, the companies are also ranked via a leadership matrix. These SEO companies are ranked for their ability to deliver, as well as, their focus in the specific area of SEO versus other internet marketing services. Leading firms are ranked from excellent to fair, with LAD Solutions scoring higher than 8.0 for all areas including references, clients and experience, and market presence.
The announcement comes after LAD Solutions has provided services in the past year for some of the top companies in Los Angeles and other cities across the nation. Recipients of this unique recognition are also afforded badges that can be displayed on the company website for an easy link to the Clutch review and company comparison.
The details are now live on the Clutch website and the listing is expected to be updated periodically according to the Clutch review process. In addition, LAD Solutions will be available to answer any questions from interested buyers looking for a breakdown of the methodology of the selection process for the ranking.
To read the review or to learn more about the rankings for LAD Solutions, the company profile is available on the Clutch website. For additional questions about LAD Solutions, the company has requested that inquiries be directed to their media contact.
About LAD Solutions: LAD Solutions is an affordable online marketing firm in Los Angeles providing SEO, PPC management and web design & development services to businesses nationwide. As top online marketing experts, Lakshmi Kodali, Ali Pourvasei, and David Barkhordari, founded the company in order to provide business owners with a website, as well as, internet marketing strategies and techniques to drive targeted traffic and sales. To learn more about the services available from LAD Solutions, visit http://www.ladsolutions.com.