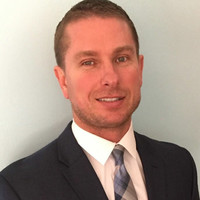 Detroit, Michigan (PRWEB) October 15, 2021
CM.com North America is pleased to announce Corey Reed as the new Sales Manager for North America. He will be responsible for developing the sales strategies and managing a team of account executives in the United States, Canada, and Mexico.
Reed is an award-winning sales leader with 20 years of experience in coaching many top performers into business leaders. He brings with him many years of experience in recruiting and hiring top-performing individuals and is skilled at training, coaching and developing new and existing team members enabling them to further their careers in the organization.
In his most recent roles, Reed was charged with collaborating with key individuals to help increase brand recognition, develop sales leads and sales plans, and tracking performance. Reed is dedicated to meeting and exceeding budgeted sales revenue within individual market segments while maintaining gross margin goals.
"Sales leadership is the most critical role as we scale up in North America. Paramount in our search criteria was the ability to adapt to our unique culture of which CM.com is forged around. Corey is a developer of people and will quickly build a team of accountable sales representatives. Conversational commerce to the mobile device will be led by this outstanding team," says David White, Director of CM.com North America.
About CM.com
CM.com is a global leader in cloud software for conversational commerce that enables businesses to deliver a superior customer experience. Our communications and payments platform empowers marketing, sales, and customer support to automate engagement with customers across multiple mobile channels, that drive sales, gain customers, and increase customer satisfaction.