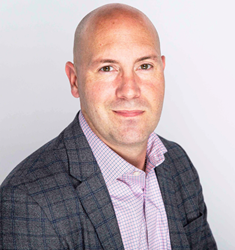 DETROIT (PRWEB) September 23, 2021
CM.com, a global leader in cloud software for conversational commerce, announces David White as their new Director of North America who will oversee the entire go-to-market strategy for the United States, Canada, and Mexico.
White brings with him over 23 years of combined experience in project and sales operations management, extensive client relationship management, and has held several senior executive leadership roles. White will be charged with hiring and developing the foundational commercial organizations within sales, operations, and support as CM.com continues its aggressive expansion of CPaaS, Marketing, and Customer Experience solutions in the United States, Canada, and Mexico.
Most recently, White acted as the Strategic Partnership Manager for CM.com North America where he architected and spearheaded the Indirect Sales distribution model, encompassing clients for the North American company expansion in 2021.
Hodny Benazzi, General Manager at CM.com, commented:
"We recognize that North America presents a huge opportunity for us to bring our suite of conversational commerce solutions to a new market and we're excited to welcome David into this position to help us drive forward our business goals. Hiring experienced SaaS leaders, coupled with our continued investment in the region and broad product offering will ensure that we become an established player. We look forward to supporting our US customer base as they continue to implement new technologies to engage with their customers and deliver truly exceptional customer experiences."