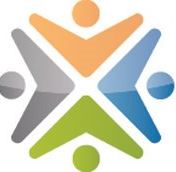 Little Rock, AR (PRWEB) September 09, 2014
The Case Management Foundation (CMF) is pleased to announce a research partnership opportunity for individuals and organizations developing projects focused on outcomes, visibility and workforce development in the case management community.
By establishing this opportunity, CMF hopes to discover projects or ideas that align with the organization's mission to advance the practice of case management. If the right idea or project is submitted, CMF will work with the individual or organization to research possible funding opportunities that can help transition the concept into a viable project.
"We are so excited to be able to offer this collaborative opportunity, and look forward to working with researchers to get projects off the ground that will make a difference to the Case Management community," says Tamara Hoehn, CMF Executive Director.
As a 501 (c)(3) charitable organization, CMF is able to partner with individuals and organizations throughout all phases of relevant projects, from securing and managing grant funding through disseminating research outcomes and results to the case management community.
Individuals or organizations who are interested in this opportunity should submit a short, one-page summary of the proposal to support(at)supportcmf(dot)org. The summary should include the following elements:

Project title
Project summary
Total estimated cost of project
Project Goals and Objectives
Name, position, address, phone number, email, and fax number of PI
To learn more about the research partnership opportunity, please visit http://www.supportcmf.org/ProgramsandActivities/CaseManagementFoundationResearchPartnershipGu.aspx.
About the Case Management Foundation
The Case Management Foundation (CMF) is a charitable, not for profit organization created to support education, research, and professional development for case management professionals. CMF also supports the educational and charitable activities of the Case Management Society (CMSA) and other associations and organizations involved in the field of case management. To learn more about the Case Management Foundation, visit http://supportcmf.org or follow CMF on Twitter @SupportCMF.