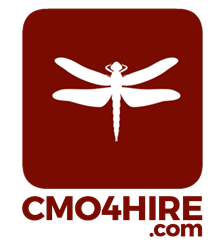 It's difficult to get market traction, no matter how good your solution is. CMO4Hire helps B2B firms scale faster.
Calgary, Alberta (PRWEB) October 20, 2016
Stephdokin Inc. announces the arrival of its sister company today, CMO4Hire.com. CMO4Hire provides performance marketing management services to B2B software and hardware companies.
According to the recently released 2016 Alberta Deal Flow Study by Alberta Enterprise Corporation and Uncommon Innovation, the technology industry in Alberta is booming. There are 1,373 technology companies headquartered in Alberta, up 48% from 2012 when the last deal flow study was done. In Alberta, many of these companies cater to other businesses, known as B2B (Business-to-Business) selling. CMO4Hire was formed to help B2B technology companies accelerate local and global go-to-market strategies.
"There are a lot of really talented, smart B2B teams in Alberta, but their expertise is generally more on the engineering side of things," says Stephen King, CEO. "And, B2B market ecosystems are more varied and customers need deeper relationships than B2C. It's difficult to get market traction, no matter how good your solution is. CMO4Hire is here to help B2B firms build a strong online presence allowing them to scale faster."
Based on marketing science and processes developed over the last 20 years, CMO4Hire operationalizes the Digital Brand Sales Funnel. The company is introducing 8 different services across earned, paid and owned digital media channels:

Data: Analytics, strategy, measurement, forecasting; Digital Brand Audit
Tech: Under-the-hood marketing I.T. + Security / Hack Protection
Website: Remodel, Renovation, New design
SEO: 1st Page Organic Search Optimization & Ghostwritten Blog Publishing
PPC: Pay-per-click online advertising (a.k.a. SEM), Google & Bing Ads, social media ads
Social Media: Management, Engagement, Growth (Facebook, Twitter, LinkedIn, Instagram)
Campaign: Landing page / ads / drip email / eBooks & special content
Email: CASL privacy list management, eNewsletters, drip campaigns
CMO4Hire co-founder, Riley Pearl (VP & Digital Brand Manager), says, "After working with the Digital Brand Sales Funnel approach for several years, the impact of a structured, measured approach to online marketing is amazing. Clients see triple-digit annual growth in many areas of their digital brand funnel."
CMO4Hire includes 8 other founders who have come together to form a coalition of their talents. CMO4Hire boasts having no walls; the company is virtual, and works collaboratively in the cloud with customers as well as local, global and crowd sourced consultants. Aspiring to be a "B Corporation", the company embraces millennial values of work: transparency, do good for the world, schedule/travel flexibility and personal branding.
CMO4Hire future plans include the release of the Digital Brand Marketing Management System (DB-MMS) platform, as well as establishing presence in Seattle and Vancouver.
As part of this announcement, Stephdokin Inc. expands to cover a full range of B2B technology commercialization and go-to-market services including Brand Work (Brand and Value Proposition Research), CMO4Hire (Marketing Management Services) and V2OC (Customer, Competitive and Market Surveys).