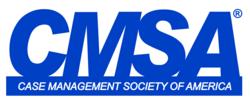 Little Rock, AR (PRWEB) July 08, 2013
At the Case Management Society of America's (CMSA) 23rd Annual Conference & Expo in New Orleans, LA, the professional association presented its national awards to both individual and chapter recipients. The CMSA Awards Ceremony was held June 25th, 2013, at Ernest N. Morial Convention Center.
Individual Awards
CMSA's Case Manager of the Year Award recipient is Rebecca A. Perez, RN, BSN, CCM of St. Louis, MO. Owner of Carative Health Solutions, LLC, Perez has served as a member of the CMSA St. Louis Chapter since 2000, as well as the CMSA National Board of Directors for two 3-year terms, and the CMSA Chapter Presidents' Council in 2003. Perez recently co-authored the CMSA Integrated Case Management Manual, and was also a key contributor for CMSA's CMAG 2012 and Career and Knowledge Pathways Project, launching later this year.
The 2013 Award of Service Excellence recipient is Sheliah K. McGlone, RN, CCM, BC. A pioneer and advocate of integrated/coordinated care, McGlone is known co-developed the Westchester Cares Action Program, which was supported and funded by the New York State Chronic Illness Demonstration Project. McGlone now serves as the Senior Director of Case Management and Integrated Care Coordination at Hudson Health Plan.
Practice Improvement & Research Awards
The Awards for Case Management Practice Improvement and Case Management Research recognize an individual, group or organization that uses findings from a research or quality/performance improvement (QI/PI) project for innovation in the advancement of case management practice and/or improved client outcomes. This year's award recipients are:

Case Management Practice Improvement Award: "Collaborating in Medical Homes" by Texas Children's Health Plan, accepted by Janet Treadwell, RN, MSN, CPHQ, CCM, PhD
Operating in Medical Homes is an initiative which used a lean six sigma approach to embed case managers in medical homes due to increasing costs and care fragmentation. The research was conducted for six medical homes using synergy of role collaboration, after which time the case managers gained time management and interpersonal skills, as well as the success of members who sought them out for help in the medical home.
Case Management Research Award: "A Successful Provider-Payer Partnership to Reduce Readmissions" by The Bronx Collaborative Care Transitions Program, accepted by Janet Kasoff, RN, EdD, NEA-BC, BC, CPHQ, CPHIMS.
The Bronx Collaborative Care Transitions Program (CTP) was a coordinated care initiative developed after extensive research into successful transitions models to drastically reduce hospital readmissions. With funding from the New York State Health Foundation and the New York Community Trust as well as the partners themselves, the 60-day readmission rate was lowered for 585 patients, with data collected on time periods in which readmissions were more likely to occur.
Chapter Excellence & Innovation Awards
The CMSA Chapter Excellence and Innovation Awards recognize chapters that embody the CMSA Mission: to promote the growth & value of case management and to support the evolving needs of the case management professional. This year's chapter recipients are:
Chapter Conference: Kansas City Chapter of CMSA
Educational Programming: CMSA NYC
Membership Development: Alamo Chapter – Case Management Society of America
Print & Publishing: Hampton Roads Case Management Society
Public Policy & Advocacy: Case Management Society of Central Arizona
Technology: CMSA Milwaukee Chapter
For information about CMSA's Awards, visit http://www.cmsa.org/Awards.
About the Case Management Society of America (CMSA)
Established in 1990, the Case Management Society of America is the leading non-profit association dedicated to the support and development of the profession of case management. CMSA serves more than 10,500 members, 15,000 subscribers, and 75 chapters through educational forums, networking opportunities, legislative advocacy and establishing standards to advance the profession. For more information, visit http://www.cmsa.org or follow CMSA on Twitter @CMSANational.