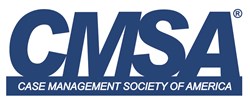 "Case managers can institutionalize care that is safer, more effective and patient-centered, and our annual conference provides all of the elements necessary for case managers to continue to lead the way." Nancy Skinner, RN-BC, CCM, CMSA President
Little Rock, AR (PRWEB) January 15, 2014
This summer, case management professionals will have the opportunity to fine-tune their practice and march to a new beat alongside the changing rhythms of healthcare currently sweeping across the nation.
The Case Management Society of America (http://www.cmsa.org) today launched registration for its 24th Annual Conference & Expo, the sole health care event designed to deliver clinical, professional, regulatory and personal growth for care management professionals. This year's event, themed Embracing the Changing Rhythms of Healthcare, will take place on June 17 – 20, 2014, at the Cleveland Convention Center & Global Health Innovation Center in Cleveland, Ohio.
Amid significant changes in the provision and delivery of healthcare, the 2014 conference – providing valuable case management education, exposure to the highest caliber of healthcare innovation and technology available, and unmatched networking opportunities – reflects the opportunity for attendees and the entire case management community to become instrumental and "embrace" the improvement of patient care, quality and coordination.
This year's event serves as a catalyst to deliver the most timely, significant and relevant case management education in over two decades of conference history. Through concurrent sessions and poster presentations, among other continuing education opportunities, the conference will offer an expanded slate of quality content across disease states and practice settings, including topics such as healthcare reform, as well as the latest innovations in technology and healthcare models.
Keynote presenters will engage, entertain and inspire attendees through their unique and diverse perspectives on topics of change, growth and renewal. This year's keynote presentations will feature: scientist and international best-selling author, Dr. Michio Kaku; retired United States Navy flight surgeon and NASA astronaut, Capt. Jerry Linenger; and United States Marine Corps veteran and New York Times best-selling author, Sgt. Dakota Meyer.
In addition, over 200 companies will welcome attendees at CMSA's 2014 Expo, providing invaluable information, demonstrations and new contacts that will advance attendees' abilities to recommend and implement the latest case management products and services when they return to their practice.
"During this time of significant healthcare changes, case managers can have a huge impact to institutionalize care that is safer, more effective and patient-centered, and our annual conference provides all of the elements necessary for case managers to continue to lead the way," said Nancy Skinner, RN-BC, CCM, President of CMSA. "In addition to the educational and professional value that CMSA's conference always delivers, this year's event will emphasize the importance of expanding one's potential and perspective, leading us to do our jobs better while also remembering to take care of ourselves in the process."
Learn more and register for CMSA's 23rd Annual Conference & Expo at http://www.cmsa.org/conference.
About the Case Management Society of America (CMSA)
Established in 1990, the Case Management Society of America is the leading non-profit association dedicated to the support and development of the profession of case management. CMSA serves more than 11,000 members, 20,000 subscribers, and 75 chapters through educational forums, networking opportunities, legislative advocacy and establishing standards to advance the profession. For more information, visit http://www.cmsa.org or follow CMSA on Twitter @CMSANational.