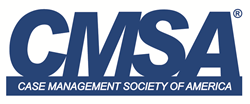 The value of case managers is no longer the best kept secret in healthcare... - Kathleen Fraser, CMSA President
Little Rock, AR (PRWEB) July 29, 2014
On Friday, the United States Senate introduced S.Res.518, a resolution declaring the week of October 12-18, 2014, as "National Case Management Week" to recognize the value of case management in improving healthcare outcomes for patients. The resolution was introduced by Senator Mark Pryor (D-AR) and Senator John Boozman (R-AR), with support by the Case Management Society of America and the American Case Management Association to honor case management professionals for their contributions to healthcare.
"Case managers are vital to helping patients receive the best possible care," Senator Pryor said. "I'm honored to introduce this resolution to recognize and thank them for their tireless efforts to improve healthcare outcomes for our families."
CMSA President, Kathleen Fraser, remarked, "CMSA is pleased that Senators Boozman and Pryor have made this resolution a priority for the second year in a row. The value of case managers is no longer the best kept secret in healthcare, and actions like this one continue the progress of ensuring that the practice of case management is household knowledge in the United States."
"Navigating the healthcare system can be overwhelming, but case managers serve as a guide to helping patients make responsible decisions about their health. They play an important role in improving health services to ensure patients get the care they need," Boozman said.
CMSA thanks ACMA as well as Senators Pryor and Boozman for their sponsorship and support of this resolution.
About the Case Management Society of America (CMSA):
Established in 1990, the Case Management Society of America is the leading non-profit association dedicated to the support and development of the profession of case management. CMSA serves more than 10,000 members, 20,000 subscribers, and 75 chapters through educational forums, networking opportunities, legislative advocacy, and establishing standards to advance the profession. For more information, visit http://www.cmsa.org or follow CMSA on Twitter @CMSANational.