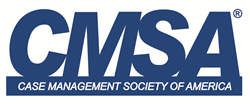 Little Rock, AR (PRWEB) July 07, 2014
Are you interested in gaining knowledge about the case management profession and options for growing your professional recognition through certification?
The Case Management Society of America (CMSA) today launched registration for its first regional conference, themed A Pathway Toward Recognition and Enhancement of Your Expertise, to be held on Wednesday, October 8, 2014, at the Rio All Suite Hotel and Casino in Las Vegas, NV.
A full day of sessions offered in two tracks will focus on information integral to both the case management process and closely associated knowledge domains, such as legal and regulatory issues, transitional care, acute and managed care concepts, utilization and denial management, and psychosocial aspects.
Featured at the conference will be notable speakers in the healthcare industry such as Dr. Roger G. Kathol, President of Cartesian Solutions, Inc.TM, as well as leaders from within the CMSA community such as Executive Director Cheri Lattimer; President Kathleen Fraser; Immediate Past President Nancy Skinner; and 2014 CMSA Lifetime Achievement Award Winner Margaret Leonard.
If you are a seasoned healthcare professional or case manager considering options for certification based on your practice setting and expertise or a nurse or social worker interested in gaining knowledge about various aspects of the profession of case management, you won't want to miss this event!
CMSA is proud to partner with the Case Management Association of Las Vegas for this event. Regional conference registration includes access to CMALV's 4th Annual Vendor Splendor, providing a festive atmosphere for case managers to network with fellow case managers, celebrate National Case Management Week and learn about community resources.
Also offered during this week is Section II face-to-face training for CMSA's Integrated Case Management Training Program. If you have already completed ICM Section 1 or are interested in completing both sections of this training in 2014, consider attending both this training and the regional conference in Las Vegas in October! More information and registration details for ICM Section I and II is available at http://www.cmsa.org/icm.
Registration is now open for the conference; to learn more and register, please visit http://www.cmsa.org/regionalconference.
About the Case Management Society of America (CMSA)
Established in 1990, the Case Management Society of America is the leading non-profit association dedicated to the support and development of the profession of case management. CMSA serves more than 11,000 members, 20,000 subscribers, and 75 chapters through educational forums, networking opportunities, legislative advocacy and establishing standards to advance the profession. For more information, visit http://www.cmsa.org or follow CMSA on Twitter @CMSANational.