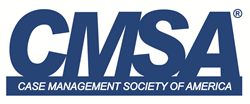 LITTLE ROCK, Ark. (PRWEB) September 10, 2018
CMSA and its board of directors stand behind and offer the Standards of Practice for Case Management, 2016 revision, which provides practice guidelines for the case management industry and its diverse stakeholders. These standards identify and address important foundational knowledge, skills, and competencies for the professional case manager within a spectrum of case management practice settings, specialties, and health and human service disciplines.
With the success of the Standards, CMSA saw the need for a course to provide a common understanding of the role, process and expectations of a professional case manager. The Standards of Professional Case Management Practice online course is designed to enhance understanding by expanding on these common principles to deliver consistent and standardized education to professional case managers creating quality skill sets across the healthcare continuum. The coursework embraces the case management care continuum in any work environment, which contributes to consistency in foundational case management knowledge and a long, sustainable workforce.
The course is made up of 16 online modules each representing the sections of the CMSA Standards of Practice, including one on each of the 15 Standards. Each module contains a detailed narrative with enhanced explanations of that Standard including bibliographies, references, and a professional video presentation of that narrative content with downloadable slide handouts. Case scenarios showing real-life situations are also incorporated into the training modules to better understand the Standard.
This new course is pre-approved for 32 hours of continuing education credit for RN, SW and CCM; it expands knowledge of the CMSA Standards of Practice for Case Management guidelines and standards, educates on common industry terms and how they should be used in the case management profession, demonstrates the use of the standards through case studies and creates consistent delivery of case management related services. The course is a valuable addition to any on-boarding curriculum or as a refresher for seasoned case managers.
Kathleen (Kathy) Fraser MSN, MHA, RN-BC, CCM, CRRN, CMSA Executive Director had the following to say about the need for this course and who will benefit from it, "CMSA, remains dedicated to the support and development of case management professionals. The awareness that case managers are crucial members of the health care team has been realized, thereby rapidly growing the body of knowledge required to practice case management, as the specialty continues to evolve. As our activities become more sophisticated, so must our resources; therefore we are thrilled to bring our newest product to case managers and case management organizations worldwide."
CMSA members, already receive a substantial discount on this product, and until September 30 members can save an additional $75 with a special code.
Please visit http://www.cmsa.org/sopcmcourse/ for more information and to register today.