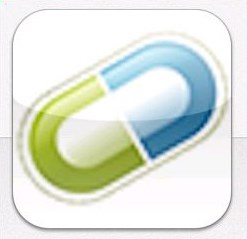 New Co-Pay Discount Mobile App now includes 1600 medications that include patient discounts...
Rock Hill,South Carolina (PRWEB) September 27, 2013
The Co-Pay Mobile App has added items to its database to now include 1600 discounted prescription medications. Long needed, this very cleverly conceived Free Mobile App addresses a situation that has plagued Physicians for a long time. The app is available in both Android and iPhone Platforms, and aids the physician in making a decision whether to prescribe a branded or generic Medication. This translates to huge savings to the Patients, and makes sure that they are receiving the most efficacious medication for their needs.
During a recent press conference, the inventor of the App, Sandeep Grewal, M.D., made these comments, "Oftentimes the prescribing physician might prefer to write a Branded Prescription as opposed to using a Generic because the Branded choice may be the result of advanced technology or the latest treatment. Keep in mind that these Branded Medications have repeatedly been proven to be safer and more effective. It has always been a problem that Patients could not afford the Branded variety, or pay the high co-pay costs."
Dr. Grewal expounds, "My new Co-Pay Discount Mobile App now includes 1600 medications that include patient discounts. The Co-Pay App will link to these discounts for in-depth information. Now, physicians can check to see which medications will be available to their patients thanks to knowing about the discounts, which will save the patient a huge amount of money."
The discounts come directly from the Pharmaceutical Firms. They are in the form as either a discount of existing Co-Pays, or applied to the cash price. Insurance approval is often not required. Created by a world-renown medical doctor, the App also includes a Discount Prescription Card valid at participating Pharmacies.
The doctor behind this new App is Sandeep Grewal, M.D., and is Board Certified in Internal Medicine. Dr. Grewal was given an Innovation in Healthcare Award 2012 by The Charlotte Business Journal, who also named him to the Top Forty under Forty List in 2013. Dr. Grewal has over 10 years of experience in medicine and technology, and he has recently been named as top ten doctors in the region by Vitals based on patients survey. He is a Board Member of several reputable hospitals and technology companies. He is also well-known as a noted Author and Inventor.
For complete information on the new money-saving App, visit: Copay Discount Mobile App.
Media Contact:
ACE Innovation Group
Attn: Press
744 Arden Lane, #100
Rock Hill, SC 29732
(803.325.2236)