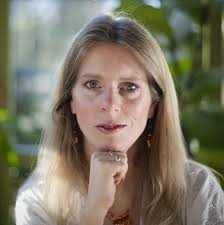 If we target very high efficiency systems now, we can have our cake and be paid to eat it too!
San Francisco, California (PRWEB) October 21, 2015
Passive House California is honored to announced that international expert on global climate change, Dr. Diana Ürge-Vorsatz, will be the keynote speaker at Building Carbon Zero California, November 13, in Palo Alto, CA. Dr. Ürge-Vorsatz is Vice Chair of the Intergovernmental Panel on Climate Change (Working Group III), Policy Director of the Center for Climate Change and Sustainable Energy Policy and a professor in the Department of Environmental Sciences and Policy at Central European University, Budapest, Hungary. She was Coordinating Lead Author of the IPCC report awarded the Nobel Peace Prize in 2007. Her focus on residential and commercial greenhouse gas mitigation in buildings continues to influence policymakers, leaders and builders around the world.
"The building sector offers the largest low-cost potential in all world regions to lower emissions," said Dr. Ürge-Vorsatz, while addressing the North American Passive House Network Conference in Vancouver, British Columbia, recently. "If we target very high efficiency systems now, we can have our cake and be paid to eat it too!"
She earned her PhD in Environmental Science and Engineering from the University of California, Los Angeles and Berkeley and her Master of Science in Physics from Eötvös University in Budapest. She has served on the United Nation's Scientific Expert Group on Climate Change, and led the buildings-related work for the Global Energy Assessment.
More than 15 other presenters at the conference will cover topics ranging from natural materials use, new technologies and the building industry's influence in lowering carbon emissions to reports from local occupants of high performance buildings. The afternoon sessions will dig deeper into design, economics, mechanics and data collected on a number of built Passive House projects located in California.
A PedalHaus Bicycle Tour of five completed buildings in Palo Alto will follow Building Carbon Zero California on Saturday, November 14. Palo Alto's former Mayor, Peter Drekmeier, will join the cyclists on this leisurely cruise.
Press Interviews may be reserved with Dr. Ürge-Vorsatz. A previously recorded interview with Dr. Diana Ürge-Vorsatz is available at:
http://www.youtube.com/watch?v=wTISZYR4uAc.
For more information on Building Carbon Zero California and to purchase tickets, visit
http://www.co2zeroca.org.