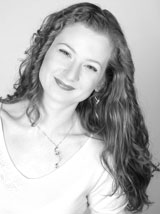 I started The Coaching Tools Company to help other coaches save time, get organized and reach more clients more easily
Vancouver, BC (PRWEB) July 02, 2013
According to the International Coach Federation (ICF) the number of coaches globally has grown from 30,000 in 2007 to over 47,000 in 2012, generating approximately US$2 billion in revenue. While the promise of high revenues are encouraging people to train as coaches, the increasing competition makes it harder to succeed.
The Coaching Tools Company (http://www.thecoachingtoolscompany.com) celebrated its fourth year in business, making it easier for coaches to differentiate themselves with customizable, ready-to-go coaching tools and exercises. Coaches need to spend time doing what they do best – coaching – not reinventing the wheel with coaching forms and templates. These practical coaching tools save coaches time but they also help clients learn more about themselves and achieve their goals faster. Coaches can quickly and easily brand the tools with their own company logo and information, giving them a set of coaching tools that are customized and ready to go.
Coaches have long suffered when trying to explain just what coaching is and why it's so valuable. The Coaching Tools Company helps solve this problem with their structured but fun coaching exercises in a tangible form that help clients learn what makes them tick – and then take action. The tools concretize the coaching experience for both the client and coach. They can be used in a coaching session, as a seminar handout and are great as homework. Every coach needs these.
"When I started my coaching business ten years ago, I struggled with the time it took to organize my business and create coaching forms, tools and templates," says Emma-Louise Elsey, coach and founder of The Coaching Tools Company. "I asked myself 'when the coach gets stuck, who helps the coach? I started The Coaching Tools Company to help other coaches save time, get organized and reach more clients more easily. Coaches sometimes need help too!"
The Coaching Tools Company now offers close to 100 coaching forms, including over twenty completely free coaching tools and templates. With new content being added on a regular basis, and over 100 articles geared specifically towards coaches, it is not surprising that there are over 4,000 readers from over 100 countries who regularly read The Coaching Tools Company newsletter. The ready-to-use coaching tools also come in handy toolkits to help coaches coach their clients with specific goals or issues around topics like Self-Discovery, Career Coaching, Productivity and Time Management, Life Balance and Goal-Setting. The biggest seller is the Welcome Pack which has all the key coaching forms a coach needs to get started.
ABOUT THE COACHING TOOLS COMPANY
Emma-Louise Elsey started The Coaching Tools Company in early 2009. She has been coaching for nearly 10 years, writes articles, workbooks and delivers seminars and mini-retreats.
As a life coach Emma-Louise has worked with professionals such as lawyers, accountants, engineers, project managers, computer programmers, teachers, HR specialists, marketing and sales professionals and small business owners to help them figure out who they are, what they really want from life and get out there and create it.
As the creator of The Coaching Tools Company, Emma-Louise now helps coaches and personal development professionals simplify and organize their coaching businesses with professional, brandable coaching forms, tools and templates. Her exercises concretize the coaching experience as homework, in a session or workshop, helping clients go deeper or as a framework to explore and action a particular issue.
She is also the creator of Life Coach On The Go, a stepping-stone for people who may not quite be ready for their own life-coach. People can coach themselves using articles, quotes, coaching tools, exercises and more.