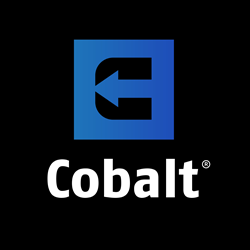 It's an honour for us to be partnered with a company like Covington & Associates.
(PRWEB UK) 7 January 2016
Cobalt, the award-winning Business Continuity, Security, and Crisis Management specialist, is delighted to announce its partnership with Covington & Associates LLC. Covington & Associates LLC's Business Continuity and Disaster Recovery consultancy evaluates the current environment and develops plans to ensure business resilience in the event of catastrophic disruption in business and US Government organisations. Combined with Strategic Software and Consulting services, Covington & Associates, LLC helps organisations in several sectors in the Commercial and Government markets that need to find knowledgeable experts to help them develop a consistent and deliverable Business Continuity and Disaster Recovery solution. As a key software partner, Cobalt will augment Covington's consulting with ongoing solutions that help clients meet their uptime availability goal.
Covington & Associates will join Cobalt as part of the Cobalt Partner Network program, an industry-leading endeavour that facilitates Cobalt's unique go-to-market strategy. The program is focused on providing Cobalt's and its partners' mutual clients with the ability to leverage best-of-breed solutions alongside Cobalt's award-winning products. Cobalt selects market leading organizations in business-critical areas for their customers, and then cements firm business partnerships with those companies. The program is focused on structuring relationships and integrations that offer a high confidence, low-risk solution to businesses and government clients. The Partner Network Program is a prime example of Cobalt's commitment to powering maximum flexibility for its clients.
Jean-François Plante, Cobalt founder and CEO, says, "It's an honour for us to be partnered with a company like Covington & Associates. We work tirelessly to understand global requirements and respond with innovative, user-centric technology. Having a revered consultancy alongside us will be very beneficial, for us, for Covington & Associates and for our mutual clients."
For more information about Cobalt products and its Partner Network program visit: http://www.e-cobalt.com