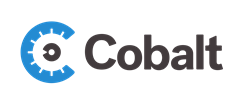 SAN FRANCISCO (PRWEB) January 11, 2022
Cobalt, the leading Pentest as a Service (PtaaS) company that's modernizing the traditional, static penetration testing model, today announced it achieved record growth across the business in 2021 and has established itself as a leader in the red hot PtaaS space. Cobalt achieved 60 percent growth in revenue and 53 percent growth in headcount while adding 450 customers to its roster. Cobalt will channel this momentum to make pentesting more accessible and to create a safer digital world.
"Digital transformation has fundamentally changed the way businesses operate, and it stands to reason that pentesting would undergo similar disruption," said Jacob Hansen, Co-Founder and CEO of Cobalt. "It's awesome to look back at what we achieved this year -- PtaaS is now an accepted market category! But Cobalt is only just getting started. Our customers are constantly pushing us to deliver and innovate quickly, and we will continue to meet their expectations."
Growing the Business:
In 2021, Cobalt reached a number of key milestones in the growth of the business, including:

Business growth: The company saw 60 percent growth year-over-year in ARR.
Customer momentum: As PtaaS gained traction, Cobalt added 450 new customers to join the ranks of companies like Vonage, Hubspot, Credit Karma and new additions like Dynatrace.
Record delivery: The company delivered 25,000 testing days of pentesting, a 60 percent increase over 2020.
Partner program growth: Cobalt is committed to helping its partners achieve success. To date, Cobalt works with nearly 80 partners to help fulfill their clients' pentest needs. This year, Cobalt also launched its inaugural Partner of the Year awards, anointing winners Tugboat Logic, Ectacom, and Drata.
Headcount: Cobalt welcomed 73 new employees, a 53 percent increase over last year. Several strategic executive hires were made, including: Eric Brinkman as ​​Chief Product Officer; Andrew Obadiaru as Chief Information Security Officer; and Russ Cobb as Chief Marketing Officer.
Continued Product Innovation:
Cobalt achieved a record number of testing engagements in 2021, with over 2,300 pentests conducted by the Cobalt Core -- a closed, highly vetted pool of security testers -- marking a 53 percent increase in pentests over 2020's record year. The company took an iterative approach to product innovation in 2021, prioritizing speed in order to meet customer needs as quickly as possible. Key 2021 Cobalt platform highlights included:

Thought Leadership and Industry Recognition:
One of Cobalt's top priorities is educating organizations about the importance of pentesting as part of a comprehensive cybersecurity strategy. The company's ongoing SecTalks conference series -- which took place in February and October -- brought together industry leaders to discuss how to quantify security ROI, methods for working effectively across business stakeholders, and security program strategies. Speakers included top leaders from Mastercard, Target, and Netflix.
Throughout 2021, Cobalt experts from research, community, penops, and professional services teams conducted research and shared actionable reports, including:

State of Pentesting Report: This report includes data from 1,602 pentests performed in 2020 on Cobalt's PtaaS platform. The company also surveyed over 600 security practitioners to validate the findings. The report is a comprehensive look at the state of pentesting to date, and uncovers a broad mixture of pain points, workflow challenges, and suggestions on how pentesting can become a more effective layer of defense.
ROI of Modern Pentesting Report: This in-depth report compares PtaaS to traditional consulting engagements to help organizations quantify the value and the cost savings PtaaS can bring. The report found that PtaaS gives organizations the opportunity to double the ROI of their investment in pentesting services.
SANS Report: In this report and complimentary webinar, SANS instructor Matt Bromiley reviews Cobalt's pentest as a service platform, an experience he describes as "an information security experience unlike many others."
As demand for PtaaS rises, members of the analyst community took note. Cobalt received notable third-party validations, including:

G2: Based on customer reviews, Cobalt was named the leader for best penetration testing software in G2's 2021 Winter Report.
Gartner: Gartner listed Cobalt as a representative PtaaS vendor in its Hype Cycle for Security Operations 2021, and hones in on how PtaaS has the potential to drive stronger ROI.
451 Research: According to 451 Research, "Continuous, collaborative, on-demand penetration testing capabilities, like those offered by Cobalt, can help organizations improve their application security posture amid frequent releases, updates and changes."
Cobalters continued to evangelize throughout the security industry, sharing valuable insight and surfacing successes and failures so that fellow infosec practitioners can learn and improve. Notable speaking engagements included:
In 2021, Cobalt was also honored for both its overall business as well as products, including being named to the Inc. 5000 annual list of America's fastest-growing private companies and received industry awards including:

Fastest Growing Cybersecurity Company and Best PtaaS Provider in North America at the Cybersecurity Excellence Awards
Best Innovation in Security and Networking at the Devies
Global Infosec Award Winner as 'Next-Gen in Pentesting as Service (PtaaS)' from Cyber Defense Magazine
To learn more about how Cobalt's PtaaS platform is keeping businesses protected and how its network of pentesters can help your organization, visit http://www.cobalt.io.
About Cobalt:
Cobalt provides a Pentest as a Service (PtaaS) platform that is modernizing the traditional, static penetration testing model. With a globally distributed team, Cobalt is transforming pentesting by providing streamlined processes, developer integrations, and on-demand pentesters who have undergone rigorous vetting. With Cobalt, customers can build their pentest program in as little as five minutes and start a pentest in 24 hours.