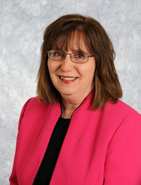 Cleveland, Ohio (PRWEB) September 18, 2014
In CHAMPS Oncology's most recent blog post, CoC Source Provides Important Reminders, Ilona Gyerman shares her thoughts on the topic.
Last month, when Gyerman received the August edition of the CoC Source, she came across some very important information to share with her colleagues at CHAMPS Oncology.
After passing the news along via email, Gyerman also realized she had found inspiration for her very first Oncology Outlook blog post for other CTRs out there. She hopes readers find it as useful as we did.
Two items, in particular, caught her eye in this edition of the CoC Source:
First – The Program Activity Record's (PAR) Annual Update deadline is September 30. Remember, this deadline is less than a month away and programs need to ensure their staff contacts, eligibility requirements and Cancer Liaison Physician (CLP) activity report are all complete and current.
Second – This CoC source provided a very good overview of the requirements for Standards 4.1 and 4.2. This article can be given to your Community Outreach Coordinator to help them understand their role and the documentation required to meet these standards. She encourages readers to take particular notice of the sixth bullet point describing the requirement of evidence-based national guidelines and interventions to be documented in committee minutes.
Gyerman closes her blog by asking readers if they take time each month to read the CoC Source. If not, Gyerman encourages readers to do so and to share it with their cancer program leadership.
To learn more about the CHAMPS Oncology Outlook blog, visit http://www.oncologyoutlook.com.
In this transforming healthcare environment of patient-centered care, CHAMPS Oncology – like cancer program administrators, clinicians, industry leaders – understands the importance of quality cancer information for administrative planning, clinical outcomes, and performance measures to improve quality of cancer care. CHAMPS Oncology's team of cancer information specialists and multi-credentialed certified tumor registrars (CTRs) strategically partners with cancer programs nationwide, offering customized strategies and solutions that best complement the respected cancer programs they are privileged to assist. CHAMPS Oncology specializes in cancer information management, cancer program consulting, informatics, data quality and education, and quality initiatives. For more about CHAMPS Oncology, please contact Toni Hare, RHIT, CTR, Commission on Cancer-trained consultant and vice president, at 216.255.3716 or by email.