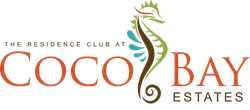 Guanacaste, Costa Rica (PRWEB) May 20, 2014
Coco Bay Estates Timeshare, an incredible luxury vacation ownership property, knows that when it comes to choosing a vacation destination that is fun for the whole family, it can be hard to please all those involved. This is why Coco Bay Estates invites travelers to experience Costa Rica this summer, partaking in all of the different opportunities for family fun that it has to offer.
Costa Rica is a country known for both its rich culture and history. Families will enjoy the experience of visiting Museo Nacional de Costa Rica. There are artifacts for visitors to learn more about the geological, colonial, archaeological, religious and modern history of this vibrant country. The museum is known for notable collections of pre-Columbian stone tables and ceramics. Make sure to stop by the colonial exhibit to see authentic furniture from the time that is even set up to emulate what actual quarters in the 18th century looked like. This gives visitors the chance to see what life was like back then and it surely something that travelers wouldn't want to be missed shares Coco Bay Estates Timeshare.
For more opportunities to learn, visit the Museum of Contemporary Art and Design. Celebrating its 20th anniversary this year, there are many exciting exhibits, competitions and events that take place here. Participants can even enter contests for video creation, digital art or other works of art. This museum specializes in contemporary Central American art and design, but also has some amazing representations of international work as well. Coco Bay Estates shares that there over 900 pieces available to help travelers immerse themselves in the aesthetic beauty of the culture and history.
Last but not least, the Pre-Columbian Gold Museum has over 1,600 artifacts of gold that date all the way back to A.D. 500. The collection includes Costa Rica's first coin, which was minted in 1825, different amulets and other jewelry like earrings, and best of all, a life-sized gold warrior figure adorned with gold ornaments in a massive glass case. Coco Bay Estates Timeshare knows that every family will enjoy the opportunity to be together, learning and seeing firsthand the history of Costa Rica.
For more information, visit http://www.cocobayestates.com.
Phone: 855-519-6678 ext 200
Email: info(at)theresidenceclubatcocobay(dot)com