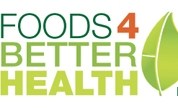 Crazy Over Coconut Oil: Is the Hype Actually Worth It?
Boston, MA (PRWEB) August 13, 2013
Foods4BetterHealth.com, a new food and nutrition website that believes that eating right can prevent diseases, ward off illnesses and help readers feel healthier and younger than ever, is reporting on multiple studies that have attempted to determine if the benefits of coconut oil are scientifically sound.
As Foods4BetterHealth observes (http://www.foods4betterhealth.com/crazy-over-coconut-oil-is-the-hype-actually-worth-it-3562), many studies have attempted to determine if coconut oil is truly beneficial for one's health. There has been quite a lot of media attention on the benefits of coconut oil and whether it can be beneficial for protecting against heart disease, Alzheimer's, and gastrointestinal diseases. However, since coconut oil is composed of 90% saturated fat, researchers have wondered if the benefits of coconut oil outweigh the detriments of saturated fat.
As the Foods4BetterHealth article "Crazy Over Coconut Oil: Is the Hype Actually Worth It?" notes, there are 12 grams of saturated fat in one tablespoon of coconut oil. Currently, dietary recommendations mandate limiting the amount of saturated fat to no more than 20 grams a day.
However, the fats in coconut oil, a new study notes, originate from plant sources, and thus may contain heart-healthy phytochemicals, which can protect the heart. Another study has found that an abundance of saturated fats, such as those found in breast milk, have antiviral and antimicrobial functions, and can therefore protect your immune system as well.
The Foods4BetterHealth report concludes that while preliminary evidence has found benefits to coconut oil, there is not enough support to mandate increasing one's intake of coconut oil or using it as a replacement for other cooking oils, at least until more data is conducted on the benefits of coconut oil.
(Sources: Lawrence, G.D., "Dietary Fats and Health: Dietary Recommendations in the Context of Scientific Evidence," Advances in Nutrition: An International Review Journal 2013; 4:294-302; "USDA National Nutrient Database," Agricultural Research Service, December 7, 2011; http://ndb.nal.usda.gov/ndb/search/list, last accessed July 22, 2013.)
Foods4BetterHealth.com, created by Doctors Health Press, is a food news and health website, offering readers information about the latest food controversies, exclusive expert advice, and the health tips to ward off illness, prevent disease, and live a long, healthy life. For more information, visit foods4betterhealth.com.