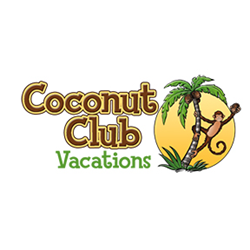 Montana (PRWEB) February 02, 2015
The United States travel industry should expect to see more travelers in the 2015 summer travel season according to predictions from the research and marketing executives of Coconut Club Vacations. Recent trends, an improving economy and more economical travel options will likely continue to increase the number of American travelers as well as international travelers in the U.S.
As more and more Americans and international visitors begin booking their vacations, top destinations, accommodations and activities begin to fill up. Those who travel frequently know that when it comes to planning the best vacation experiences, time is of the essence. Top destinations in the U.S. such as national parks and well-known tourist areas and hotels, book well in advance for the peak summer travel season. For this reason, Coconut Club Vacations does it's best to monitor the trends and advise those traveling to assist in avoiding lost opportunities for the peak summer travel season.
Coconut Club Vacations asked a number of travelers if they were planning on taking a vacation anywhere in the United States and why during the summer travel season in 2015. The majority responded that they were planning on traveling in the U.S. for leisure reasons this summer. While there were many specific reasons these travelers were planning their vacation, a number revolved around the lower cost travel options, as well as, the improving U.S. economy. Another common response for American's specifically, were the increased costs and other problems with airline travel making it easier and less expensive to stay in the U.S. and find alternate transportation options rather than flying.
These and a number of additional contributing factors have led to this prediction of improved travel during the summer travel season in 2015 by a number of organizations, including the U.S. Travel Association. An organization whose mission is "to increase travel to and within the United States" they are forecasting higher expenditures relating to both domestic and international travel in 2015. Other factors such as reduced gas prices which are currently over $1 less than a year ago, in addition to consistent growth in the travel industry, have also lead to these strong summer travel predictions. Further influences including the weather, fluctuations in the economy and the increasing awareness of the positive benefits of travel for health reasons will all certainly play a role in the total number of travelers and expenditures this year and in years to come. This being said, if trends and statistics hold true, the U.S. should expect a healthy and improved summer travel season in 2015.
About Coconut Club Vacations
Coconut Club Vacations is a members-only travel organization with over twenty years of experience in the travel industry, making the dreams of vacationers come true by offering lavish service to families and individuals looking to travel more.
For more information about Coconut Club Vacations, please visit http://www.coconutclubvacations.com.