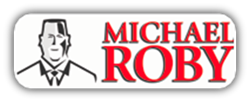 Straightest Path to Success
Denver, CO (PRWEB) February 06, 2014
With a focus on BIG VISION- BIG IDEAS- BIG RESULTS, personalized topics of discussion will include:

Building a 100% Referral Business
Creating a Unique Client Experience
Making Client Service Sell
Staffing and Training
Simplified Business Planning
Coffee with the Coach provides networking opportunities and the chance to engage in a casual conversation regarding sales, marketing and practice management ideas currently used by leading financial service advisors. This workshop is open to insurance and financial professionals and will focus on big vision-big ideas-big results.
Register Here for the Workshop in Denver.
About Michael Roby:
Since 1974 Michael Roby has studied and practiced the art and science of professional advisory services. His passion for helping others succeed has been demonstrated in his roles as a financial advisor, sales manager, and investment wholesaler. Today Michael shares his expertise with professional service providers, including broker/dealers, financial product distributors, insurance companies, tax professionals and financial institutions as a sales and marketing consultant and business coach. Michael is the author of The Ultimate Small Cap Business: Building a Financial Advisory Practice, published by Expert Publishing. To learn more, visit http://www.michaelroby.com.
About Money Concepts®:
Money Concepts Capital Corp. is a privately owned independent broker-dealer and dually registered as a Registered Investment Advisor based in Palm Beach Gardens, FL. Established in 1979 its parent company Money Concepts International, Inc. has a network of approximately 700 financial professional's centers nationwide.
In addition to serving independent advisors, Money Concepts® provides turn-key wealth management services for community banks, credit unions and tax professionals. Money Concepts® advisors provide holistic planning and offer a full array of non-proprietary products and services including advisory and alternative investment services.
For more information, visit http://www.MoneyConcepts.com and follow us on Facebook