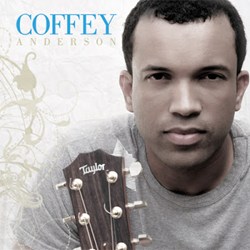 Los Angeles, CA (PRWEB) July 16, 2013
Soulful singer songwriter, Coffey Anderson, remade the hit "Ho Hey" by The Lumineers and its getting critical acclaim worldwide. Filmed in his home, the music video proves that true talent can be displayed anywhere and still get found. Using a home camera, an iPhone 5, and one dslr, this self edited video is beyond infectious and now the download is available as well in iTunes. Coffey is gearing up for a late summer and fall tour after the release of 5 videos exclusive to his YouTube channel CoffeySouthernMan.
Coffey was seen competing on NBC's Nashville Star where he won 3rd runner-up in 08-09. His immediate Superstar charisma was piercing thru from the beginning. After the show ended, he continued singing "faith-based" songs until he released his solo country project 11 months ago titled "Boots and Jeans." The "Boots and Jeans" album hit iTunes Country music charts and peaked at #58 with no record label and no radio promotion. He is armed with his dedicated fan base, a laptop, and a guitar filled with great songs.
Now, Coffey has his music sights set on broadening his singing scope beyond the faith based crowd similar to acts like Katy Perry and many others that started singing in the local church.
This video shows that whatever stage Coffey entertains from, the sky is the limit and this video can be a great launching pad.
http://www.Facebook.com/CoffeyAnderson
http://www.Twitter.com/CoffeyAnderson
http://www.instagram.com/coffeyanderson