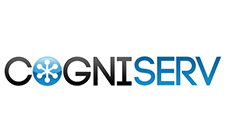 We look forward to doing our part to provide schools throughout the United States with expert advice and solutions for their digital archiving needs. -- Brian Rathe, CEO
Irving, TX (PRWEB) September 09, 2013
The Cooperative Purchasing Network (TCPN) along with their lead agency, Region 4 Education Service Center, have awarded Cogniserv a competitively bid 5-year contract for Digital Archiving Services (#R130502). With this digital archiving contract, Cogniserv can provide assistance to school districts, higher education institutions, and state and local governments with improving the preservation and accessibility of important records in the United States, focusing on digitizing engineering drawings and student records.
Cogniserv's knowledge in digital document management – along with their experience in providing mobile and software solutions – proved to Region 4 that their unique skillset would be a benefit to public entities throughout America, improving the longevity and accessibility of records, now and moving forward.
Brian Rathe, CEO of Cogniserv, had this to say about the partnership: "We are very excited to have been awarded this competitive contract from TCPN and Region 4, and look forward to doing our part to provide schools throughout the United States with expert advice and solutions for their digital archiving needs. We have developed customized solutions that improve the accuracy and efficiency of documentation, and are always looking towards the future to improve our service offerings further."
Contract Services and Benefits

Digital Archiving: have all of your paper documents switched over to digital. With our digital recognition services you can quickly and easily perform keyword searches to find the information you're looking for.
Scanning: aside from our standard scanning services, we can also handle all of your large format drawings.
Content Management: free up office space and have Cogniserv store all of your documents, with quick access via the web or mobile.
Multiple File Types: we can export to a wide variety of file types to suit your specific needs.
Additional Services and Benefits

Mobile Solutions: we have significant experience in developing SaaS mobile solutions that improve accessibility and data capture for greater mobile productivity. We can develop custom applications to provide instant access to documents, drawing, and records wherever you are.
FieldServ: automate workflow and improve customer satisfaction with the FieldServ mobile application. Through improved dispatch and job assignments, faster field data collection, and advanced client insight and feedback, FieldServ will help streamline your project lifecycle from start to finish. FieldServ's intuitive design utilizes built-in mobile tools, such as Wi-Fi, GPS, Bluetooth, and cameras, and is still fully operational when offline.
FormServ: For field staff, filling out paper forms is often repetitive and time consuming. FormServ changes that, allowing you to easily create customizable forms, quickly record data, and send reports all from your mobile phone, completing data capture like never before.
About The Cooperative Purchasing Network (TCPN)
TCPN is a national governmental purchasing cooperative, established in 1997 whose contracts have been competitively bid and awarded, by a government agency (Region 4) serving in the lead agency role, to national vendors for commonly purchased products and services, including facilities, furniture, office supplies and equipment, security systems and technology. Entities that must comply with purchasing procedures mandated by state laws and regulations, like public and private schools, colleges and universities, cities, counties, non-profits, and all governmental entities, use TCPN contracts to increase their efficiency and economy when procuring goods and services. As a national purchasing cooperative, TCPN leverages one of the largest pools of purchasing potential and allows agencies to receive a combined buying power regardless of the entity's size. For more information about TCPN, please visit http://www.tcpn.org.
About Cogniserv
Cogniserv is a business solutions and technology company headquartered in Dallas, TX with offices in Houston and Austin, TX and a development center in India. Well-aligned with its tagline 'Information Acceleration", Cogniserv focuses on electronification of data coming from various sources such as paper, mobile, web and other channels and efficiently processing and preserving them as usable information. Cogniserv's document processing capabilities couples with its software solutions and mobilization technologies makes it a very unique player in the market. Cogniserv has made heavy investments in creating solutions and services for many industries to cut costs, improve visibility, enhance service delivery, and drive new revenue through optimization of multiple areas such as scheduling, dispatch, asset inspection, preventative maintenance, parts and knowledge management, field data collection, monitoring, and forecasting. Visit http://www.cogniserv.com.