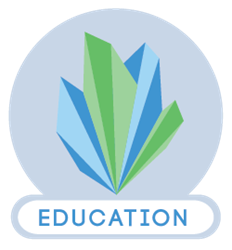 Scientifically designed to increase neuroplasticity and exercise cognitive skills, the ACTIVATE Program by C8 Sciences has been reported to "drastically improve students' academic ability and behavior."
New Haven, CT (PRWEB) June 30, 2014
C8 Sciences, developers and marketers of the industry-transforming ACTIVATE neuroscience-based cognitive cross training program designed to battle ADHD in the classroom, announced the launch C8Schools.com. The site is dedicated to showcasing the benefits of the ACTIVATE Education protocol and the ways in which the platform can assist educators looking to help children with ADHD in the classroom, from utilizing cognitive training software to seamlessly incorporating a physical exercise program.
According to C8 Sciences representatives, ACTIVATE Education is the most advanced brain training program for ADHD (Attention Deficit Hyperactivity Disorder) in the classroom. Through a dynamic cognitive training software platform and physical exercise program, ACTIVATE Education has been shown to measure and improve executive function, deliver real-time cognitive data and greatly improve academic outcomes. In the area of executive function, ACTIVATE works by strengthening skills through specially-designed mental and physical exercises, while sophisticated NIH (National Institutes of Health) assessments keep teachers and administrators up-to-date with each student's progress in real time.
ACTIVATE categorizes executive function skills into eight "core cognitive capacities," of which the "building blocks of all learning" is formed. These cognitive capacities include Sustained Attention, Working Memory, Speed of Information Processing, Response Inhibition, Cognitive Flexibility, Category Formation, Pattern Recognition and Multiple Simultaneous Attention. The C8 Sciences team breaks each of these down into additional sub-categories to study and report on the clinical definitions, everyday definitions, deficit identification, academic impact and, ultimately, impact on behavior.
Through an easy-to-use teacher portal, educators can get comprehensive cognitive reports on each and every student in addition to an overview of individual student progress, on-demand professional development analysis and real-time progress alerts and reports. These real-time data reports reflect the monitoring of each and every student's progress, performance, attendance and test scores while offering 25,000,000-plus student data points and real-time error diagnostics. These reports in turn can be used for IEPs, parent-teacher conferences, child study meetings and Behavior Intervention Plans (BIP).
Further, an administrator-level dashboard platform adds to the appeal of ACTIVATE Education with delivery of graphs of reports; information on attendance, performance and test scores; individual school information and averages of all students' unique percentile ranking versus same-grade peers. Cognitive cross training, says C8 Sciences reps, has never been like this.
Scientifically designed to increase neuroplasticity and exercise cognitive skills, the ACTIVATE Program by C8 Sciences has been reported to "drastically improve students' academic ability and behavior."
Because ACTIVATE Education is a cognitive training program, students adhere to a "robust training schedule" of computer and physical exercise sessions, each lasting 20 to 45 minutes, from three to five times per week. The schedule, according to C8 Sciences representatives, is flexible and can be easily altered to meet the demands of any educational institution.
About C8 Sciences and ACTIVATE
C8 Sciences develops and markets neuroscience-based cognition assessment and development products that have the potential to solve some of the most significant problems in childhood education and in our ageing population. C8 Sciences is the only company to offer integrated computer and physical exercises – "cognition cross-training" – and the products are based on proprietary research developed at Yale University by Dr. Bruce Wexler. With such impressive results, Dr. Wexler and Yale were awarded a prestigious $3 million Director's Office Grant by the National Institutes of Health to study the use of ACTIVATE for treating ADHD, a grant reserved only for research programs that have the potential for a paradigm change in U.S. healthcare.
C8 Sciences can be reached by calling (877) 360-9229. For more information visit http://www.C8Sciences.com or http://www.C8Schools.com.