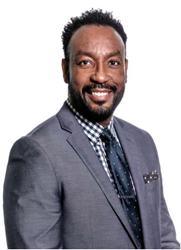 "We are delighted to have someone of Christopher's experience join the Coker team. His extensive capabilities will benefit our clients exponentially." -- Coker Group Senior Vice President Jeffery Daigrepont
ALPHARETTA, Ga. (PRWEB) February 19, 2019
Christopher Kunney, CPHIMSS, CPHIT, MSMOT, has joined Coker Group as Senior Vice President. Kunney, based in Atlanta, is an experienced IT leader with demonstrated ability to build peak-performing teams and achieve cross-functional business objectives that effectively integrate within the clinical setting. He works with hospitals, health systems, and physician groups to provide guidance and insights specific to emerging healthcare technology offerings, compliance-related issues, and technology adoption. His track record of successfully developing and implementing enterprise-wide strategic solutions that address the current issues faced by health systems will prove invaluable to Coker's clients.
Prior to joining Coker Group, Kunney served as Managing Partner and IT Strategist of IOTECH CONSULTING, which will also become part of Coker Group's healthcare technology service area. He also served as Entrepreneur-in-Residence at The Combine, Director of Emerging Healthcare Technology for AT&T, Vice President and COO for Health Innovations, and Vice President and CIO for Piedmont Healthcare.
"We are delighted to have someone of Christopher's experience join the Coker team," noted Coker Group Senior Vice President Jeffery Daigrepont. "His extensive capabilities will benefit our clients exponentially."
"I'm excited about the opportunity to integrate the consulting services of IOTECH with Coker Group," stated Kunney. "I believe the resources we bring to Coker will provide a set of complementary services that will continue to strengthen Coker Group's value proposition in the marketplace."
About Coker Group
Coker Group, a national healthcare advisory firm, assists hospitals, physician groups, and provider consortiums to develop customized solutions in five primary service areas: Strategy, Operations, Finance, Technology, and Compliance. Our mission is to tailor an approach for each client that ensures strategic differentiation in the marketplace and the achievement of every goal across all performance areas. Through principled professional consulting, Coker Group assists healthcare providers in their pursuit of a sound business model and an enhanced patient experience. Coker Group's advisors have the expertise and creativity to find the right solution for any market and entity.