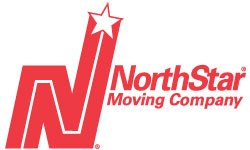 "One out of four children in Los Angeles County and one out of five children in Orange County are at risk of going to bed hungry tonight," said NorthStar Moving Co-Founder Laura McHolm.
Los Angeles, CA (PRWEB) July 24, 2013
NorthStar Moving® Company, the leading eco-luxury mover in California, has teamed up with Coldwell Banker Residential Brokerage to launch their first annual summer food drive competition to feed hungry children in Los Angeles and Orange Counties. Coldwell Banker Residential Brokerage offices in LA County and Orange County are competing to collect the most food and monetary donations for their local food bank. The month long food drive kicked off July 19th.
"One out of four children in Los Angeles County and one out of five children in Orange County are at risk of going to bed hungry tonight," said NorthStar Moving Co-Founder Laura McHolm. "And, many people don't realize that those hungry children are dependent on their school lunches which could be their only meal of the day, so the need for food donations is even more urgent in the summer. We are so pleased to partner with Coldwell Banker to bring awareness to this critical need taking place right in our back yard and raise as much food and money as we can through our friendly competition. But its not just up to Coldwell Banker, we are asking everyone to please join us in sending hunger packing! By donating even one food item to your local Coldwell Banker office you will be helping feed a hungry child."
The food drive runs through August 19, 2013. Donations are now being accepted at 35 Coldwell Banker area offices. The LA County Coldwell Banker offices' donations will benefit the Los Angeles Regional Food Bank and the Orange County offices' donations will benefit Second Harvest Food Bank of Orange County. NorthStar Moving will pick-up and transport all of the donated items to the two food banks. In addition to food collection, all Coldwell Banker offices have the opportunity to donate to the Coldwell Banker Residential Brokerage Community Foundation to raise money for the food banks. When the total donations are in, NorthStar Moving will award four of the offices. They will buy lunch for the offices in each county who donate the most food and donate the most money.
"It's such a tragedy to know that—in a beautiful state like California—we have so many people going hungry," said Jeff Culbertson, president of Coldwell Banker Residential Brokerage's Southern California Companies and executive vice president of NRT's Southwest Region. "We're talking about the elderly. We're talking about children—people who really need the community behind them. That's why it's so important that Coldwell Banker is involved with this mission. Through Let's Send Hunger Packing, I believe we can really make a difference."
Donations can also be dropped off at NorthStar Moving's headquarters at 9120 Mason Ave., Chatsworth, California.
About NorthStar Moving
Founded in 1994, Los Angeles-based NorthStar Moving® Company has redefined the moving industry as the first to offer eco-luxury moving services, elevating basic moving and storage services to a new unparalleled level of customer service, customized care and environmental consciousness. Honored with more awards for service than any other moving company: "A+" rated by the Better Business Bureau, voted Citysearch "Best Mover," earned the most five star ratings on Trustlink and Yelp, and recipient of dozens of awards for corporate culture, green practices, community outreach, and growth including multiple "Best Places to Work" awards and ranked on the Inc. 5,000 list for the fastest growing companies in the U.S. for six consecutive years. The company's local, long distance and international moving, storage services, and eco-luxury packages have been featured in leading magazines including The Robb Report Collection and on multiple home and design television shows. NorthStar Moving has proven the state-of-the-art way to move is with its red carpet service, recommended by Coldwell Banker Concierge, The Franklin Report, MovingInsurance.com, The Getty Museum, and an impressive list of celebrity clientele. NorthStar Moving's mission is to exceed their clients' expectations with graceful customer care and to move service back into what should have always been the ultimate service industry: the moving industry. For more information, please visit http://www.NorthStarMoving.com or call (800) Ask-Pros (800) 275-7767.
About Coldwell Banker
Since 1906, the Coldwell Banker® organization has been a premier provider of full-service residential and commercial real estate. Coldwell Banker is the oldest national real estate brand in the United States and today has a network of more than 87,000 sales agents working in approximately 3,200 offices in 49 countries and territories. The Coldwell Banker brand is known for creating innovative consumer services as recently seen by being the first national real estate brand to augment its web site http://www.coldwellbanker.com for smart phones, the first to create an iPhone application, as well as an iPad application, and the first to fully harness the power of video in real estate listings, news and information through its Coldwell Banker On LocationSM YouTube channel. The Coldwell Banker system is a leader in specialty markets such as resort, new homes and luxury properties through its Coldwell Banker Previews International® marketing program. Coldwell Banker Real Estate LLC fully supports the principles of the Fair Housing Act and the Equal Opportunity Act. Each office is independently owned and operated.