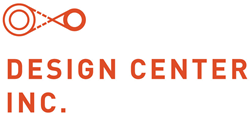 We simply don't have a shortage of in-house skills. This makes Design Center nimble, and proactive.
MINNEAPOLIS (PRWEB) December 27, 2018
Design Center recently designed and developed a collaborative VR (virtual reality) project for a major institutional cleaning products company, designed to draw booth visitors and generate leads at an international event for the world's largest cleaning-related organizations.
This was the second VR project for this long-term client. This time, the goal was to attract attention and deliver quality leads.
"We were looking for an exciting way to drive traffic to our booth and create engagement; keep it low-key, interactive and still imprint our message," the client said. "The VR experience needed to educate players about our products in an engaging way and be more than just a fun game."
Design Center President Ken Haus said, "This was a challenge, but we don't shy away from challenges. We simply don't have a shortage of in-house skills. This makes Design Center nimble, and proactive."
Design Center had already been internally innovating and testing a collaborative VR experience that had the potential to revolutionize VR—essentially enabling the person with the headset to be aided by an assistant with a tablet. This project was Design Center's second collaborative project for a client.
By combining users in a virtual space with users on mobile devices, Design Center's collaborative VR innovation creates an integrated experience that is more inclusive than traditional VR. The connected approach allows for real-time collaboration through shared goals, complimentary skills and tandem exercises that are more engaging and more impactful.
"Not everyone is going to want to put on a headset," Haus said. "By creating a collaborative experience, we can get around that."
To fully leverage the VR project, Design Center created a leader board that not only kept track of scores, but allowed the client to gather leads at the event.
"People liked the competitive aspect," Haus said. "They would come back multiple times because it was a fun experience that people wanted to play. It created the pull the client was looking for. Players walked away with a better understanding of their products and, in some cases, becoming an excellent lead."
The end result was that, in addition to the crowds observing the action, over 300 people participated in the VR experience at the booth.
"This is a major tradeshow for us that we attend every year," the client said. "Because of the VR experience that Design Center created, this year we had good conversations, got a lot of hot leads and had a much better conversion rate than we had last year."
As with most of the products Design Center develops, the client will be able to reconfigure the platform for other projects—including mobile applications. "We will probably build off this project next year for the same event," the client said. "But in the meantime, we will also use it for our regional shows. There's just no question that there has been and will continue to be a big pay off from this project. I definitely would recommend Design Center and I already have."
Founded in 1969, leading software designer and developer Design Center turns strategic insights into reality through app development, virtual reality solutions, custom software and more. Rooted in design and energized by digital, Design Center creates engaging, long-term solutions that streamline business and spark conversation. The company's user-experience-focused approach to design, development and implementation produces solutions that deliver value and profitability for clients. Among the company's value adds is AppKits, a proprietary application management engine, that ensures the company's solutions perform at the highest level. Design Center serves some of the world's largest organizations from their headquarters in centrally located St. Paul, Minn. To contact Design Center call 651-699-6500 or visit http://designcenterideas.com/. Review project information and client references at: https://clutch.co/profile/design-center.