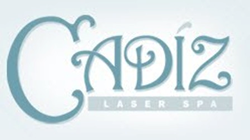 We're extremely excited about the Collagen Induction Therapy service. Rejuvapen is by far the most superior micro-needling device available today. - Christine Crownover
(PRWEB) September 17, 2014
Cadiz Laser Spa offers the latest, most effective laser treatments and cosmetic procedures to clients throughout Central Texas. The newest addition to their impressive roster of services is Collagen Induction Therapy. Using the revolutionary Rejuvapen micro-needling device Cadiz Laser Spa estheticians are able to help clients correct a wide variety of skin issues.
The treatment was introduced this month, and Cadiz Laser Spa is currently offering a special package through September to celebrate the launch of the new service. Clients that schedule appointments before the end of September can book a package of 4 treatments for the reduced price of $700 total. Clients will also receive a free Neocutis product kit with this special, which is valued at $230. After September Collagen Induction Therapy treatments will be priced at $300 per session.
Cadiz Laser Spa's Clinical Manager Christine Crownover said, "We're extremely excited about the Collagen Induction Therapy service. Rejuvapen is by far the most superior micro-needling device available today. It is safer, easier to handle and more effective than any other option."
The Rejuvapen micro-needling system uses a pen-like device with nine evenly spaced needles. As the device moves over the skin it creates invisible perforations in the epidermis as well as the top of the deeper dermis layer of skin. This prompts the skin to repair itself by naturally boosting collagen and elastin production. The treatment also causes cell regeneration and allows any cosmoceutical products that are applied to absorb more deeply into the skin.
Collagen induction therapy patients have noted the following benefits after treatment:

Reduced pore size
Diminished fine lines and wrinkles
Lifted and tightened skin
Overall rejuvenation in the appearance of skin
Improved appearance of stretch marks
Improved appearance of scars
Improved appearance of acne scarring
To learn more about how Collagen Induction Therapy works or for more information on Cadiz Laser Spa's other services, please visit: http://www.cadizlaserspa.com
About Cadiz Laser Spa
Offering the latest in laser technology, Cadiz Laser Spa's experienced medical professionals are focused on helping patients improve their body image and self-confidence. Their state-of-the-art lasers are among the safest and most effective in the industry for a wide range of services. Cadiz Laser Spa is able to offer clients laser hair removal, cosmetic resurfacing, laser skin treatments, spider vein removal, collagen rejuvenation, facial treatments and more in a relaxed, professional environment.