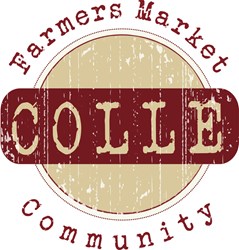 Bohemia, NY (PRWEB) January 24, 2014
Colle Farmers Market, an online farmers market, responds to an article by Food Navigator on January 6, which suggests that the controversy over GMO labeling could spark an increase in sales of certified organic products.
According to the Food Navigator article titled "GMO labeling push will propel organic market, Organic Monitor says", market research firm Organic Monitor reports that the fight over GMO labeling will prompt the growth of the organic food market. So far, only a few states have battled with local governments on the issue, and have seen little to no results.
The article says that recent GMO labeling initiatives in California and Washington failed, but consumers still took notice of the issue. "Many consumers are buying organic products because they provide assurance they do not contain GM ingredients. In the absence of mandatory GM labeling, Organic Monitor projects organic food sales to reach US $50 billion by 2018," the article explains.
A representative from Colle Farmers Market, a leading online farmers market, agrees that the GMO labeling controversy will only strengthen the organic food market. "GMO labeling has become a national issue," the Colle rep says. "More people are beginning to educate themselves on the harmful effects of genetically mutated foods. This will only help the organic food market, and we are pleased that consumers are beginning to purchase more healthy certified organic products. In the past few years, the organic food market has been on a steady incline. Thousands of products carry the Non-GMO Project Verified logo and this controversy will only shed more light on the negative effects of GMOs."
Colle Farmers Market is an E-Commerce enabled farmer's market community that is passionate about sustainable consumption and responsible conservation. The Colle movement is dedicated to connecting natural product vendors, organic farmers and all people who are living an organic and natural lifestyle.