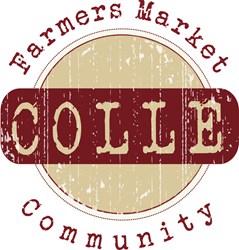 Bohemia, NY (PRWEB) January 17, 2014
Colle Farmers Market, an advocate for local vegetables, responds to an article published by One Green Planet on January 13, which reports that the organic food market should increase 14 percent by 2018.
According to the One Green Planet article titled "Organic Foods Industry to Grow by 14 Percent Through 2018," families are more conscious of organic foods and are making an effort to purchase them. Because of these rising consumer realizations, the demand for organic food is increasing.
Based on a 2012 study, the article says 81 percent of families purchase organic food sometimes. This equates to more than $81.3 billion in natural and organic retail sales. While the western part of the United States has the most market share, the article reveals that the increased demand should also spread to other regions of the country.
A representative from Colle Farmers Market, an advocate for local vegetables, says organic food is typically a better option than conventional food. "Usually, organic means no harmful pesticides, no GMOs, and a lot more oversight from the FDA and USDA," he says. "I'm not surprised by the projected increase in organic food sales. A lot more people are becoming aware of the organic food market. We are really excited about the prospect of the market spreading throughout the country. As people become more conscious of organic food, they will be able to bring a healthier lifestyle to their families."
Colle Farmers Market is an E-Commerce enabled farmer's market community that is passionate about sustainable consumption and responsible conservation. The Colle movement is dedicated to connecting natural product vendors, organic farmers and all people who are living an organic and natural lifestyle.
#####