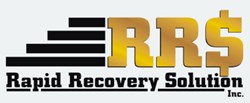 Bohemia, NY (PRWEB) August 14, 2013
On August 14, Rapid Recovery Solution is considering the benefits and drawbacks of Citigroup's latest credit card known as "Simplicity."
According to an August 12 article from Bloomberg BusinessWeek titled "Citi's New Credit Card: Buy Now, Pay Whenever," the commercial banking giant is walking a fine line between an innovative concept and predatory gimmicks.The Simplicity card boasts no interest on all balances within the first 18 months of use. The card comes equipped with zero annual fees and no penalty for late payments. Simplicity is being launched as the overall credit card industry struggles with Americans pursuing responsible spending practices and avoiding accumulating debts.
Citi's latest offering, however, has its caveats. After the introductory period of one and one half years, interest rates jump to levels that exceed those of competing credit cards, between 13 and 22 percent. The attractive new card suddenly becomes a dangerous piece of plastic, requiring consumers to become even more diligent while managing their balances.
John Monderine, CEO of accounts receivable collection firm Rapid Recovery Solution, considers the potential volatility of Simplicity. "Interest rates have always been the most important element of credit cards, even more so than spending limits and rewards. Eighteen months of interest-free spending is great, but a 22 percent interest rate is especially high." He continues with industry insight. "Commercial debt collection agencies like Rapid keep close eyes on the different ways banks attract new card holders. We constantly encourage consumers to inspect every facet of credit cards before they commit to one."
Founded in 2006, Rapid Recovery Solution, Inc. is headquartered at the highest point of beautiful Long Island. Rapid Recovery Collection Agency is committed to recovering your funds. We believe that every debtor has the ability to pay if motivated correctly. We DO NOT alienate the debtors; we attempt to align with them and offer a number of ways to resolve not only your debt but also all their debts.
###