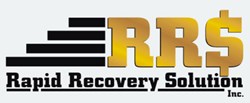 Bohemia, NY (PRWEB) August 17, 2013
On August 17, Rapid Recovery Solution is endorsing a recently published list of financial targeted to individuals in their 40s.
According to an August 14 article from the DailyFinance.com titled "4 Tips to Help 40-Somethings Manage Their Debt," this age group faces a crucial period of debt management that should be handled carefully. Although this demographic often earns respectable income in established careers, substantial investments arise related to family expenses. Therefore, 40-somethings lay claim to the "highest levels of debt of any age group."
The first priority of debt management should be attempting to forecast and plan for big-ticket expenses. This frequently involves setting money aside for college expenses for children. A responsible approach could be establishing an emergency fund with three to six months worth of income. This often ties into the articles second suggestion of properly protecting your family. Health concerns accelerate around this age, making life insurance policies of supreme importance. The third point, "Put your best debt-foot forward" encourages adults to focus on safe debt, such as home equity loans with low financing rates. Lastly, ridding oneself of bad debt and growing a retirement fund is especially beneficial for forty-somethings.
John Monderine, CEO of Rapid Recovery Solution, confirms the importance of these suggestions. "Rapid, like other collection services, always encourages individuals to constantly plan for their financial future as they pay off outstanding debt, which is often inevitable for Americans in their 40's." He adds expert advice of his own. "I implore all indebted adults to utilize the financial services of a capable collection agency in properly managing their debt."
Founded in 2006, Rapid Recovery Solution, Inc. is headquartered at the highest point of beautiful Long Island. Rapid Recovery Collection Agency is committed to recovering your funds. We believe that every debtor has the ability to pay if motivated correctly. We DO NOT alienate the debtors; we attempt to align with them and offer a number of ways to resolve not only your debt but also all their debts.
#####