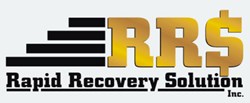 Bohemia, NY (PRWEB) August 19, 2013
On August 19, Rapid Recovery Solution is encouraged by a recent modification of the student loan program.
According to an August 15 article from USA Today titled "Obama team alters college loan program," more of America's youth are suddenly eligible to receive student loans. Previously, families with even modest debt were denied credit to be put towards higher education. Such a stipulation was especially damaging to African Americans, who statistically carry debt at higher proportions than other ethnicities.
Rep. Marcia Fudge, D-Ohio and chairwoman of Congressional Black Caucus announced the revision to the bill on August 13, signifying a major victory for African American legislators who fought hard for a more inclusive loan program. The PLUS student loans have no borrowing limits, but do often carry particularly high interest rates.
John Monderine, CEO of accounts receivable collection firm Rapid Recovery Solution, weighs in on this news. "In the collection services industry, we welcome changes that make student loan programs more inclusive for more than just financially comfortable Americans. In this recuperating economy, it's becoming significantly more common to carry debt of some type, which does not immediately indicate reckless spending habits of financial insecurity. Education is undoubtedly the best way to better one's life and contribute to society."
Founded in 2006, Rapid Recovery Solution, Inc. is headquartered at the highest point of beautiful Long Island. Rapid Recovery Collection Agency is committed to recovering your funds. We believe that every debtor has the ability to pay if motivated correctly. We DO NOT alienate the debtors; we attempt to align with them and offer a number of ways to resolve not only your debt but also all their debts.