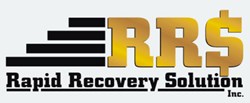 Bohemia, NY (PRWEB) August 11, 2013
On August 11, Collection agency, Rapid Recovery Solution, responds to an August 9, 2013 article from Bloomberg Businessweek titled "Japan's Debt Exceeds 1 Quadrillion Yen as Abe Mulls Tax Rise (1)" which discusses Japan's national debt that has now reached ultimate threshold unheard of by most experts. This debt includes the record borrowing of 1,008.6 trillion yen ($10.46 trillion) as of June 30, which was a 1.7 percent increase from three months earlier.
The article discusses how Japan's national debt has increased to such a large extent that many experts argue that Japan's debt is more than twice the size of the countries' economy. Furthermore, according to Bloomberg Businessweek, Japan's fiscal deficit will expand to 10.3 percent of its GDP this year from 9.9 percent earlier this year from 2012. This will leave much of Japan's financial system in dire need of reform.
The article goes on by talking about financial experts that are calling for Japan to reform its entire tax system and social welfare program to combat its climbing debt, while also helping Japan's debt servicing capacity. Although even with this reform many experts believe Japan will still be faced with many sever financial obstacles. Japan plans on continuing to run a primary budget balance deficit, taking in 2 percent of the economy in the fiscal year as of April 2020 raising taxes, although experts argue that more needs to be done.
Japan's Prime minister, Prime Minister Shinzo Abe, is working with his expert economy panel to develop a rigorous plan to ensure the people of Japan won't be affected by the economical plans to keep Japan's debt in check. He currently is working with many advisers to figure out the best route possible for Japan.
John Monderine, CEO of collection agency, Rapid Recovery Solution, says "It's unfortunate that Japan is now faced with a debt larger than their economy, it's obvious that this country will be face with many severe financial obstacles, but we must remain positive. Here in America, we should take this as a lesson personally by keeping our own finances in order and making sure we make payments for bills."
Founded in 2006, Rapid Recovery Solution, Inc. is headquartered at the highest point of beautiful Long Island. Rapid Recovery Collection Agency is committed to recovering your funds. We believe that every debtor has the ability to pay if motivated correctly. We DO NOT alienate the debtors; we attempt to align with them and offer a number of ways to resolve not only your debt but also all their debts.
#####