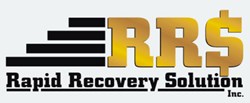 Bohemia, NY (PRWEB) October 07, 2013
Rapid Recovery Solution, Inc. remains encouraged by substantial improvements in the credit card market.
According to an October 3 article from Daily Finance titled "5 Signs That Credit Card Reform Is Really Working," American consumers are clearly benefiting from recent legislation.The Credit Card Accountability, Responsibility and Disclosure (CARD) Act was enacted in 2009 with the purpose of limited fees for cardholders. It also prevents providers from hiding fees from consumers, and clearly lays out how unwanted charges could be avoided.
In the few years since taking effect, there have been improvements on many fronts. To start, the percentage of cardholders who paid overdue fees has decreased, with 16.4 percent in 2008 versus 12.7 in 2012. Secondly, late-payment fees themselves are decreasing, at an average of $27 in 2012, a $6 drop from 2008. Third, a smaller proportion of young adults are using and abusing credit cards as a result of restrictions for card promoting on college campuses. Fourth, credit card agreements are now easier to read and understand, further protecting consumers. Lastly credit has become cheaper. In 2008 the average amount consumers paid for credit was 16.4 percent, but 14.4 percent four years later.
John Monderine, CEO of Rapid Recovery Solution, offers insight into these developments, "Any associate of the collection services industry could attest to the abuse many Americans faced at the hands of credit card providers just a few years ago. It's certainly encouraging to see positive statistics such as these. Legislation, however, cannot be solely relied on to protect cardholders. We as consumers must remain prudent to all credit card fees and use credit responsibly."
Founded in 2006, Rapid Recovery Solution, Inc. is headquartered at the highest point of beautiful Long Island. Rapid Recovery Collection Agency is committed to recovering your funds. We believe that every debtor has the ability to pay if motivated correctly. We DO NOT alienate the debtors; we attempt to align with them and offer a number of ways to resolve not only your debt but also all their debts.