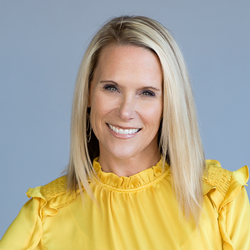 Our clients' well-being has always been our top goal
ANTHEM, Ariz. (PRWEB) June 22, 2022
Collective Real Estate today announced Collective - Real Estate Collection and its partnership with Side, the only real estate technology company that exclusively partners with high-performing agents, teams, and independent brokerages to transform them into market-leading boutique brands and businesses. The alliance will ensure that Collective - Real Estate Collection, a firm with capabilities to guide every home phase, from contract to builds to design, is powered by the most advanced platform in the industry.
Collective was founded by Tracy van Ravensway, a licensed Realtor® and broker since 2001 with an attractive sales record. Highly versatile, van Ravensway and her team exceed their transactional expertise by collaborating on builds, staging, and design with many clients. The Collective team serves buyers and sellers throughout Maricopa County, including, but not limited to, Phoenix, Scottsdale, Glendale, Desert Hills, Peoria, Anthem, and Chandler. In 2021, the team facilitated $50 million in sales and 106 closings.
Partnering with Side will ensure that Collective remains on the cutting edge of the evolving real estate market while continuing to deliver premium services to its clients. Side works behind the scenes, supporting Collective with a one-of-a-kind brokerage platform that includes proprietary technology, transaction management, branding and marketing services, public relations, legal support, lead generation, vendor management, infrastructure solutions, and more. Additionally, Collective will join an exclusive group of Side partners, tapping into an expansive network from coast to coast.
"Our clients' well-being has always been our top goal," van Ravensway said. "Side provides our team with comprehensive modern systems and growth opportunities, which means we now can provide them with even more personalized attention and family-style service."
About Collective - Real Estate Collection
Collective - Real Estate Collection serves Maricopa County's year-round residents and snowbirds with exceptional knowledge and an informative style. The team expertly guides its clients in the home buying and selling process and in making sound financial decisions. With more than 130 years of combined experience, the agents do what it takes to become your trusted agents while treating you like family. To learn more, visit http://www.collectiveREAZ.com.
About Side
Side transforms high-performing agents, teams, and independent brokerages into successful businesses and boutique brands that are 100% agent-owned. Side exclusively partners with the best agents, empowering them with proprietary technology and a premier support team so they can be more productive, grow their business, and focus on serving their clients. Side is headquartered in San Francisco. For more information, visit http://www.sideinc.com.