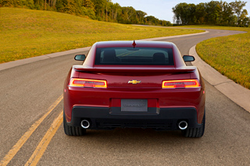 Collectors with high value vehicles can use our system in order to find modified, full coverage or other loss protection coverage plans from top agencies
Seattle, WA (PRWEB) August 25, 2014
Locating insurance prices for car collectors is now possible using the open system built at the Bright Sky Insurance website. This independent insurer portal is now accessible to find collector car insurance price data at http://brightskyinsurance.com/auto-insurance.html.
Instant quotes are now prepared for motorists with classic cars who are seeking a monthly price for a selected coverage plan. The easy to use finder relies only on a state zip code to help calculate the prices that a person will pay for an underwritten insurer plan in the United States.
"Collectors with high value vehicles can use our system in order to find modified, full coverage or other loss protection coverage plans from top agencies," said one Bright Sky Insurance rep.
The quotes information that consumers will review upon system entry is locked in for each person who is interested in buying a policy this year. Aside from vintage or classic car coverage rates, an average driver with a standard vehicle can also find rates packages that are available using the finder tool.
"Our system opens up a new method of searching for providers without having to give away VIN number data or other information when conducting research for rates," said the rep.
The Bright Sky Insurance portal was created in 2009 and has been enhanced every year with new provider data for consumers to review in the coverage industry. Motorcycle insurance plans are now available to explore and easily price when using the secondary finder located at http://brightskyinsurance.com/motorcycle-insurance.html.
About BrightSkyInsurance.com
The BrightSkyInsurance.com portal is one of the Internet sources that consumers can use to find and easily compare different agency rates for vehicle insurance in the U.S. The online systems built for daily use are able to quote and to present policy details to the public. The BrightSkyInsurance.com company makes use of its system to present life, auto, motorcycle, renters, homeowners and business coverage plans available nationally.