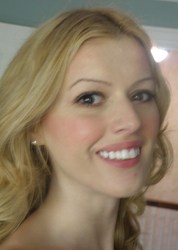 This is one of those cases that revitalizes you and gives you a renewed energy in the fight for what's right. - Colleen Kerwick
New York, NY (PRWEB) August 14, 2013
Notable attorney Colleen Kerwick has been noted by Martindale.com as one of the most viewed lawyers on all of Martindale*, and for good reason. With extensive experience in the highly litigious industry of aviation, Ms. Kerwick isn't afraid of a good fight. For these reasons, among others, Brian and Amy Smith selected Colleen Kerwick as their legal representative in this lawsuit with Synthes**. Synthes is most widely known for it's medical devices.
With the Smith's selection of their attorney, Colleen Kerwick couldn't be happier when she stated, "I'm truly excited to be representing the Smith family. They're good people and my goal is to get a verdict that shows just that. This is one of those cases that revitalizes you and gives you a renewed energy in the fight for what's right."
Fighting for what's right has been a hallmark of Ms. Colleen Kerwick's career and life. Before becoming a lawyer, Colleen Kerwick lived an altruistic lifestyle that took her around the world to exotic places such as Africa, Europe and all around the Americas. When talking about peace, Colleen said, "One simple way to create peace in relationships is to strive to be a good listener." While striving to become a good listener Ms. Kerwick found that she had a penchant for not only listening, but understanding in a convincing manner which has helped her throughout her 13 year legal career. In keeping with her altruism, Kerwick volunteers as General Counsel and even created a company, "Sight to Site Surveillance" to help her associates in the legal field.
For more information or to contact Colleen Kerwick, please visit http://www.ColleenKerwick.info.
*Martindale.com, 8/13/13, http://www.martindale.com/Colleen-Kerwick-Savino/2903770-lawyer.htm
**Case #:3:2013cv01113, Connecticut District Court, http://dockets.justia.com/docket/connecticut/ctdce/3:2013cv01113/101685/