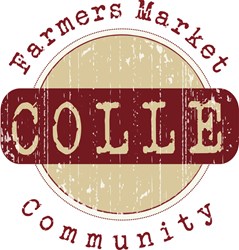 Bohemia, NY (PRWEB) February 11, 2014
Colle Farmers Market, an advocate for organic farms, details the results of a third grader's science experiment and how it exemplifies the benefits of organic food.
According to a January 9th article posted on Babble titled "A Third Grader Proves the Benefits of Organic Food to the World," a 3-year-old video showcasing a third grader's organic farming science experiment just recently went viral. Her project coherently exhibits the difference between organic and non-organic foods, a topic debated by many consumers and experts.
In the video, the article says the third grader, named Elise, attempted to grow three types of sweet potato roots: local organic, conventional organic and non- organic. Her experiment found that the non-organic potato did not sprout due to its exposure to chlorpropham, a popular growth regulator and herbicide. The conventionally grown organic potato sprouted a tiny bit, and the local organic potato grew plentifully.
A representative from Colle Farmers Market says the student's experiment is one of the best examples of how local organic farms produce the healthiest crops. "It doesn't take an award-winning scientist to recognize the benefits of organic farming and the negative effects of pesticides," he says. "Even a simple experiment like that can show how pesticides and contaminated soil stunt the growth of plants. It really puts things into perspective and hopefully this influences other people to make the switch to organic."
The Colle rep lists three ways the girl's experiment exemplifies the benefits of organic farming:
1. Organic farming helps thwart environmental exposure to harmful pesticides. "The chlorpropham actually prevented the plant from growing in the experiment," he says. "This shows how harmful chemicals can stunt plant growth."
2. Organic production helps to build healthy soil. "Healthy soil, which has not been exposed to chemicals, helps plants grow faster and healthier," the Colle rep says.
3. It encourages biodiversity and crop stability. "Organic growing processes promote biodiversity," he says. "This helps crops build a resistance against pests, harsh weather and disease, allowing plants to grow more efficiently."
Colle Farmers Market is an E-Commerce enabled farmer's market community that is passionate about sustainable consumption and responsible conservation. The Colle movement is dedicated to connecting natural product vendors, organic farmers and all people who are living an organic and natural lifestyle.