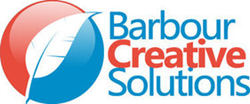 This is a testament to what can be possible for students if they are willing to roll up their sleeves and put in the effort to follow a proven system.
CLARKSVILLE, Tenn. (PRWEB) December 31, 2015
Horizon Scholarship Services is pleased to announce that it recently helped two high school students win acceptance letters from their top schools as well as offers of $272,000 in scholarships, grants and other financial aid. One student was admitted to an extremely selective private school that accepts less than 10 percent of the students who apply, while the other student won a highly-competitive community service scholarship.
These recent successes are just the initial results from several months of diligent work by the students, their parents and Horizon Scholarship Services. The students can expect to receive additional positive results as their target schools continue to release their funding decisions in 2016, according to Horizon's founder, Tracy Barbour, MS, CeM. "I am extremely proud of the students (and parents) for following my program to win scholarships and grants to support their education goals," Barbour says. "This is a testament to what can be possible for students if they are willing to roll up their sleeves and put in the effort to follow a proven system."
Horizon Scholarship Services is a free, six-step program that provides professional scholarship research, application submission and mentoring services to highly-motivated students who care about helping others. The Clarksville, Tenn.-based program has assisted students in a variety of states, including Tennessee, Kentucky, Georgia, Florida, North Carolina, Texas, California, Arizona and Alaska. To date, Horizon has helped students win nearly $800,000 in scholarships, grants and other aid for college.
To achieve positive results, Horizon works one-on-one with high school students and walks them through the process of researching, applying for and winning scholarships and other aid. Essentially, Horizon supplements the services of school guidance counselors who are often limited on the amount of time and assistance they can provide students. More important, Horizon simplifies the subject of scholarships, so that it is less confusing and intimidating for both students and parents. "By providing in-depth research, information, expert advice and other services, Horizon makes the scholarship application process faster, easier and more productive, so students can be more successful at winning financial support for college," Barbour says. "My goal is to help students avoid wasting time applying for the wrong scholarships, reduce stress and worry, and minimize student loans."
To qualify for Horizon's program, students must have a minimum 3.5 GPA and 23 ACT. However, students with an ACT score of at least 21 may be eligible if they are scheduled to retake the ACT. Participants must also be accessible by email and telephone; be willing to devote time each week to pursue scholarships; and be willing to donate to a scholarship that Barbour established at her alma mater, Austin Peay State University (the Rev. Clifford and Mrs. Ollie Mae Griffith Memorial Scholarship). "When students/parents contribute to the scholarship at APSU, they help other students support their education goals," Barbour says. "This, in turn, creates a "circle of giving" that benefits the entire community."
In addition to mentoring students, Horizon provides a variety of ancillary services to assist students. These services include strategy sessions, coaching for institutional and outside scholarships, custom research, essay review and editing, student resume writing, cover/thank you letters, and preparation for alumni interviews. When conducting custom research, for example, Horizon strives to identify $25,000 to $200,000 in matching scholarships for every student.
Horizon Scholarship Services also shares information about scholarships through community events, such as the Mayor's Summer Nights Lights program, presentations at local high schools and participation in the Clarksville Montgomery County School System's annual College and Career Night at APSU. In addition to working with closely high school students, Horizon also provides general information and advice to current college students and others in the community.
For more information about Horizon and its college scholarship research and coaching services, please visit http://www.horizonsstn.com.
About Horizon Scholarship Services
Horizon Scholarship Services provides research and coaching services to help highly-motivated students and parents find and apply for "free money" to attend college. Horizon was founded by Tracy Barbour, a Clarksville business owner and mother who helped her own two children win more than $500,000 in scholarships, grants and other aid in the form of full-ride scholarships for public universities and complete financial packages for private institutions such as Vanderbilt University. Barbour, who has a master's degree in business management and a bachelor's degree in communication/journalism, is a published author and a former newspaper reporter, marketing specialist and public relations assistant director. She enjoys using her 27 years of professional research, writing and marketing experience, along with her knowledge of scholarships to assist students with pursuing their education goals. Barbour, who is passionate about helping young people and giving back to the community, is the founder and president of Barbour Creative Solutions (BCS). The company, which sponsors Horizon Scholarship Services, specializes in helping businesses capitalize on technology to broaden their reach, increase sales, reduce marketing costs and boost their profits. For individuals, the company provides professional resumes, cover letters, biographies and profiles, as well as personalized college scholarship research and consulting services. Based in Clarksville, Tenn., BCS provides a variety of research, writing and consulting services to clients worldwide.