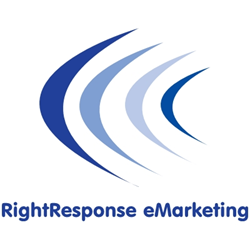 Horizon provides a six-step program where it walks students through the complexities of finding, applying for and winning scholarships.
CLARKSVILLE, Tenn. (PRWEB) September 30, 2015
Horizon Scholarship Services is holding a fundraising drive to raise $500 for the Rev. Clifford and Mrs. Ollie Mae Griffith (COMG) Memorial Scholarship at Austin Peay State University. The funds, which should be sent directly to the university, are needed by Dec. 31, 2015 to provide scholarships for the 2016-2017 academic year.
Donations should be submitted directly to the university, which handles and awards all of the scholarship funds. All donations to the scholarship are tax-deductible.
The COMG Memorial Scholarship is a service-oriented scholarship that is designed to recognize outstanding students who care about helping others and who are willing to serve their community. Scholarship eligibility is based on a minimum 2.5 GPA and minimum 20 ACT score, with an emphasis on community service and volunteering. Students must write an essay describing their community service experiences and why they feel volunteering is important. In addition, they must be an active member of the university's Honors Program and must demonstrate financial need by being eligible for a Pell Grant. The scholarship is open to full-time freshmen, sophomores, juniors and seniors pursuing a four-year degree in any major.
Established October 2014, the COMG Memorial Scholarship has awarded a total of four $250 scholarships for the 2014-2015 and 2015-2016 academic years. The annual scholarship was created by Horizon's founder, Tracy Barbour, to honor her late parents and give back to Austin Peay State University, where she received a fellowship to complete a master's degree in business management. Today, the COMG Memorial Scholarship is an integral part of the "circle of giving" that Horizon promotes through its free program to provide research, consulting and other resources to help students obtain grants and scholarships to fund their higher education.
Horizon provides a six-step program where it walks students through the complexities of finding, applying for and winning scholarships. By providing in-depth research, information and expert advice, the program makes the scholarship application process faster, easier and more productive for students. Horizon strives to augment—not replace—the services of school guidance counselors who are often limited on the amount of time and assistance they can provide students. As part of its services, Horizon requests that program participants donate any amount they choose to the COMG Memorial Scholarship. When students/parents contribute to the scholarship at APSU, they help other students support their education goals. This, in turn, creates a circle of giving that benefits the entire community.
For more information about Horizon and how to donate to the COMG Memorial Scholarship, please visit http://www.horizonscholarshipservices.com.
About Horizon Scholarship Services
Horizon Scholarship Services provides free research and coaching services to help high school and college students find and apply for "free money" to attend college. Horizon was founded by Tracy Barbour, a Clarksville, Tenn. business owner and mother who helped her own two children win more than $500,000 in scholarships, grants and other aid. This includes "full-ride" scholarships for public universities, financial packages for private institutions such as Vanderbilt University, and even funding for graduate school. Barbour, who has a master's degree in business management and a bachelor's degree in communications/journalism, is a published author and a former newspaper reporter, marketing specialist and public relations assistant director. She enjoys using her 26 years of professional research, writing and marketing experience, along with her knowledge of scholarships to assist students with pursuing their education goals. Barbour is also the founder of RightResponse eMarketing, which specializes in helping businesses capitalize on technology to broaden their reach, increase sales, reduce marketing costs and maximize their profits. For individuals, the company provides professional resumes, cover letters, biographies and profiles, as well as personalized college scholarship research and consulting services. RightResponse provides a variety of research, writing and consulting services to clients worldwide.