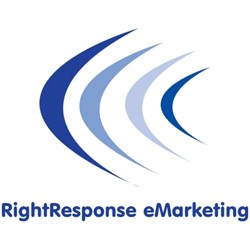 RightResponse has helped students apply for and win more than $500,000 worth of scholarships, grants, fellowships and other aid.
CLARKSVILLE, Tenn. (PRWEB) December 31, 2013
RightResponse eMarketing is excited to announce the launch of Horizon Scholarship Services (HSS) in collaboration with WordWorks, a Nashville-based firm that provides copywriting for academic writing, resumes and a variety of other projects.
The two companies have combined their extensive knowledge of scholarships with their respective areas of expertise in professional research, marketing, communications and writing to help high school students realize their dream of attending college. A division of RightResponse eMarketing, HSS offers a variety of packages featuring top public and private institutions in Tennessee; colleges and universities nationwide; and research tailored to the interest of individual students. In addition, HSS provides a range of related services to make the process of applying for scholarships more effective, such as:
•Essay review and editing to ensure students make the best impression on scholarship judges
•Scholarship resumes to effectively highlight students' accomplishments
•Scholarship interview preparation to help students put their best foot forward
•Portfolio review and recommendations to ensure students create a complete and compelling picture of their abilities
HSS works to support and supplement the efforts of high school guidance counselors, who are limited in the amount of time and assistance they can offer their students. HSS fills the gap by providing in-depth research and information that students can use to quickly and easily move forward with applying for college scholarships. Essentially, HSS does all of the front-end legwork by giving students a preselected list of scholarships or a custom list of scholarships opportunities that match their academic abilities, extracurricular activities, community involvement, and other interests.
According to research, thousands of dollars in college scholarships, grants and other financial aid go unclaimed each year. The reason: The average student and parent are not familiar with where and how to secure scholarships. They are often confused, intimidated and overwhelmed about how to navigate the process of locating, applying for and winning scholarships. However, HSS solves the problem by offering affordable services that make the process faster, easier and more efficient, which helps students avoid wasting time applying for the wrong types of scholarships.
Although HSS was recently launched, RightResponse has been successfully assisting students with scholarship research and applications for several decades. In fact, RightResponse has helped students apply for and win more than $500,000 worth of scholarships, grants, fellowships and other aid. This includes "full-tuition" scholarships for public universities, financial packages for private institutions such as Vanderbilt University, and even funding for graduate school.
For more information about RightResponse and its college scholarship research and consulting services, visit http://www.rremarketing.com. Or call 931-436-0949.
About RightResponse eMarketing
Established in 1999, RightResponse eMarketing specializes in helping businesses capitalize on technology to broaden their reach, increase sales, reduce marketing costs and boost their profits. For individuals, the company provides professional resumes, cover letters, biographies and profiles, as well as personalized college scholarship research and consulting services. Based in Clarksville, Tenn., RightResponse provides a variety of research, writing and consulting services to clients worldwide.
###