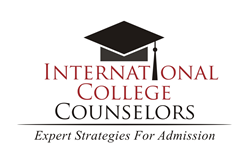 A good college advisor taps into the potential of every student by providing the extra resources and support they need with the college admissions process.
Miami, Fla (PRWEB) September 30, 2014
More and more families are turning to private college admissions consulting to help them navigate the stressful and often-confusing process of researching and applying to colleges. There are a number of reasons for this. For one, although high school counselors work extremely hard to meet the needs of every student, the ratio of public high school counselors to students can hover at one advisor for every 500 students, as Forbes (9.28.14) reported. Unsurprisingly, many students find that their college advisors are not as available as they want them to be.
Enter the private college admissions counselor. In USAToday (9.20.14), Ruth Starkman of Stanford University was quoted as saying that 26 percent of all college applicants in 2013 hired a "private admissions consultant" or an "independent educational consultant (IEC)" to assist with their college application. This number is three times higher than it was in 2003.
A college advisor works one-on-one with students helping them and their families successfully complete the college admissions process. After getting to know a student, a private educational consultant looks to achieve that student's maximum academic and personal potential. A counselor then works with the student to explore different schools and winnow down a final list of schools that will be the "best fit." The experience is tailored to the individual strengths and weaknesses of each student.
Throughout the process, the counselor also helps students stay organized and makes sure everything is checked off the to-do list and submitted before the deadlines. Application materials will be checked over and essays will get a careful review and edit. An independent college advisor also helps a help a student choose a high school course load and offer suggestions for extracurricular activities, internships, and summer programs.
"A good college advisor taps into the potential of every student by providing the extra resources and support they need with the college admissions process," said Mandee Heller Adler, CEO and founder of International College Counselors. "We help families navigate the system and break the goals down into more manageable bites."
The Forbes article cited is "In Search Of The Life Purpose Algorithm."
The USAToday article cited is "Is private college counseling the key to getting into a top school?"
ABOUT INTERNATIONAL COLLEGE COUNSELORS:
International College Counselors provides expert college counseling on undergraduate and graduate college admissions, financial aid, tuition, essays, and college applications to domestic and international students.
The college counseling and college coaching services are tailored to address the goals, needs, and dreams of each student. International College Counselors' achievements include being recognized as one of South Florida's Top 100 Small Businesses in 2012.
Founder and CEO of International College Counselors, Mandee Heller Adler, is the author of the book, "From Public School to the Ivy League: How to get into a top school without top dollar resources."
International College Counselors has offices in Miami Beach, Florida; Miami, Florida; Coral Gables, Florida; Palm Beach, Florida; Boca Raton, Florida; Medellin, Colombia; Caracas, Venezuela; London, England; and Paris, France.