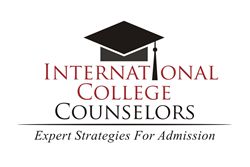 Via the essay, the school is gaining a piece of information that it will use to judge the student as a whole person.
Miami, FL (PRWEB) February 25, 2014
High school Juniors, unlike in years past where the essay prompts were cloaked in secrecy well into the summer, the Common Application has revealed its essay prompts for the 2014-15 application cycle. Students who like to plan ahead can now choose from one of the five options below to write their essay for the Common Application.
The prompts are designed to encourage reflection and introspection. If the essay does not include some self-analysis, then the response to the prompt is not successful. All five essay choices have a word limit of 650 words, and the Common App is very strict on this.
"Via the essay, the school is gaining a piece of information that it will use to judge the student as a whole person," said expert college advisor Mandee Heller Adler, founder of International College Counselors.
Here are the five prompts with some general tips for each:
Prompt 1: Some students have a background or story that is so central to their identity that they believe their application would be incomplete without it. If this sounds like you, then please share your story.
In picking a topic to write about, students must think of something that they "believe their application would be incomplete without." This means the background or story told absolutely needs to be unique to the individual. "Background" can be a broad environmental factor such as living in an interesting place or dealing with an unusual family situation. A "story" could be an event or series of events that had a significant impact on a student's identity. Whatever way this prompt is approached, students need to reflect and explain how and why their identity was influenced.
Prompt 2: Recount an incident or time when you experienced failure. How did it affect you, and what lessons did you learn?
Students must show their ability to learn from their failures and mistakes. How a student describes his or her response to failure is the critical part of this essay. The answer should include what a student felt, learned, and how they grew from this experience. Students should use as few words as possible on the recounting without sacrificing quality. Make sure the essay leaves the reader with a positive impression. Schools want to see that a student has assessed a failure, learned from it, and moved on.
Prompt 3: Reflect on a time when you challenged a belief or idea. What prompted you to act? Would you make the same decision again?
The "belief or idea" this prompt refers to could be a student's own, someone else's, or that of a group. It is not important if the student's challenge was successful. With this prompt colleges are looking for students to reveal one of their core personal values and show personal growth. The best essays will be honest and reflective. Students should stay away from controversial topics. Colleges want the answers to show thoughtfulness, sensitivity, analysis and open-mindedness.
Prompt 4: Describe a place or environment where you are perfectly content. What do you do or experience there, and why is it meaningful to you?
Students have lots of options for a "place or environment" to describe. These can include a house, a barn, a stage, or even an imagined space. The main challenge isn't the place but what is it about the space that makes it special. To answer this prompt correctly, a student needs to be introspective and share what it is he or she values. A place can also be interpreted as a state of satisfaction. For example, a dancer might be most content when performing in the spotlight. The description part of this essay should be kept simple. The end of the prompt is most important.
Prompt 5: Discuss an accomplishment or event, formal or informal, that marked your transition from childhood to adulthood within your culture, community, or family.
This prompt is good for students who want to explore a single event, accomplishment or achievement that marked a clear point in their personal development. To identify the correct "accomplishment or event," to write about, a student needs to have the right material to look inward and analyze how and why the event caused him or her to grow and mature The mention of "culture" gives a student the opportunity to talk about personal culture and diversity. The description of the accomplishment should take the least amount of words. A strong essay will show off the student's ability to explore the significance of the event.
"In any essay, the student wants to come across as an intelligent, thoughtful person who will contribute to the college community in a meaningful and positive way," said Adler. "Students must also demonstrate a strong writing ability."
"All Juniors should start thinking about their essays," she added.
About International College Counselors:
This year, college advisors at International College Counselors helped more than 300 students find, apply to and gain acceptance into the college of their dreams. The expert college counselors at International College Counselors are dedicated to helping students and their families successfully navigate the college application process.
For more information on International College Counselors or to contact an expert college counselor, please visit http://www.internationalcollegecounselors.com.