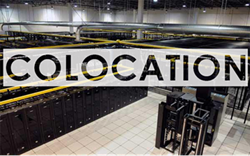 Solveforce Offers Real-Time Quoting Tool for Colo Fiber effective immediately
(PRWEB) October 27, 2015
Solveforce and affiliates are positioned for this recent expansion into Boston, MA. As more and more companies shift from individual servers to networked systems, they are realizing that the original benefit of running their own server room is being outweighed by the advantages of a Colo Fiber (http://colofiber.com) solution. Solveforce assists companies in realizing that they can save money and have greater resilience in a data center.
Reductions in operational expenditure and the ability to focus an IT team on the core business, means that data centers offer organizations the ability to maximize the potential within their businesses. Do businesses have a team where people are available 24/7/365 to re-boot servers when they fail at 3 a.m.? Colocation companies specialize in data center and network services so businesses don't have to.
For financial directors and IT directors, Colo Fiber (http://fibercolo.com/) services provides the perfect win-win scenario, providing cost savings and delivering state-of-the-art infrastructure. When comparing the capabilities of a standard server room to a colocation solution, an assessment of the power alone demonstrates the gap between in-house solutions and utilizing the expertise of a specialist.
While many in-house server rooms have access to power and may well have air conditioning and battery back-ups, this system does not fully protect infrastructure. Organizations need to consider whether their power solution also include diverse power feeds and distribution paths, with dual generator systems that can be re-fuelled while in operation as well as onsite fuel reserves. Do they have diverse cooling systems, with UPS support in place? Who is monitoring their power and battery levels 24/7? Do they have a 100 percent uptime solution?
These are many of the questions companies will have and is where Solveforce will provide the solutions.
About Solveforce
We are committed to you in every aspect of the customer relationship. If you need to contact us for any reason, please, don't hesitate to call or email us at your earliest convenience. We will do all in our capacity to respond to your Colo Fiber (http://fiberbuildings.com/) inquiry immediately.
By Phone: (888) 765-8301
By Email: ron (at) solveforce (dot) com
Website: http://solveforce.com