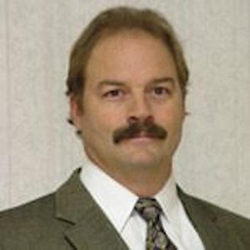 Dr. Leo has performed thousands of effective pain procedures and has joined Colorado Clinic, with new patients now being scheduled!
Boulder, Colorado (PRWEB) October 12, 2016
Colorado Clinic welcomes the addition of Board Certified pain management doctor Paul S. Leo, MD. He is Board Certified in Anesthesiology and Board Certified and fellowship-trained in Pain Management. He has been practicing in Colorado since 1994.
Dr. Leo received his Bachelor of Arts Degree in Physics with concentrations in Science and German Literature at Cornell University in Ithaca, NY. He earned his Doctor of Medicine degree at State University of New York at Downstate Medical Center in Brooklyn, NY. After 2 years of surgical training, he completed an Anesthesia Residency and Pain Management Fellowship at The Mount Sinai School of Medicine in Manhattan. Following 2 years of group practice in NYC and passing his Boards, he back-packed on other continents and he settled in Golden in 1994.
He has worked in a variety of settings including: community and rural hospitals, teaching programs and at Level I Trauma Centers in Brooklyn, the Bronx, and Denver (at St. Anthony's Central Hospital).
He understands that pain affects each person differently and works to find the best solution to each patient's problem. Dr. Leo believes in a multi-disciplinary approach, combining complimentary therapies, medications and interventional procedures when necessary. The goal is improved function, decreased pain and overall improvement in quality of life.
Dr. Leo has performed thousands of procedures including implantation of intrathecal pumps, spinal cord stimulators, radiofrequency and cryotherapy ablations, cervical and lumbar spinal injections – including epidural steroids and facets, joint injections, trigger points and dry needling. He will also be using regenerative medicine techniques including PRP and stem cell injections. He is qualified in medically assisted treatment (MAT) for opiate addiction in conjunction with qualified therapy programs.
Dr. Leo is currently accepting new patients at Colorado Clinic's Locations in Boulder and Aurora. Visit http://coloradoclinic.com for more information and to Schedule an appointment, please call: 303-444-4141.