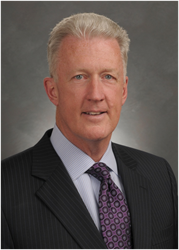 Denver, Colorado (PRWEB) August 28, 2014
As Special Counsel for The Harris Law Firm, John Tatlock is a highly accomplished trial attorney with more than 20 years of experience representing clients in federal and state courts on intricate litigation matters involving commercial disputes, mass torts, product liability claims, and securities fraud. He has represented private equity firms in fund formation negotiations, mergers and acquisitions of fund portfolio companies, and corporate governance issues. Avvo has also recognized John as a Top Rated Family Law Attorney.
A five-time Colorado SuperLawyer for Family Law in 2012, 2013, and 2014 and Business Litigation in 2006 and 2007, John Tatlock focuses on complex litigation and appeals in Colorado family law cases.
Best Lawyers is the oldest and most respected peer-review publication in the legal profession. Best Lawyers lists of outstanding attorneys are collected by conducting exhaustive peer-review surveys in which tens of thousands of leading lawyers confidentially evaluate their professional peers. If the votes for an attorney are positive enough for inclusion in the Best Lawyers, that attorney must maintain those votes in subsequent polls to remain on the list for each edition, which is released on a yearly basis.
The firm would like to extend their congratulations to John Tatlock!
About the Harris Law Firm
Established in 1993, The Harris Law Firm is Colorado's largest family law firm with offices in Denver and Fort Collins. The firm now employs a team of 19 skilled attorneys. In addition to handling divorce, child custody and support issues in Colorado, The Harris Law Firm also handles issues regarding maintenance, paternity, grandparents' rights, and step-parent adoptions.
For more information on The Harris Law Firm, including articles written by our Colorado family law attorneys, please visit our website at http://www.harrisfamilylaw.com.