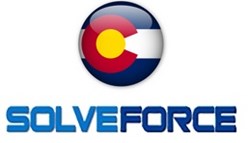 Colorado Network Services.com is the Colorado telecommunication and security solutions provider that offers quality of service, the latest technology, and the best prices throughout all surrounding cities in CO counties.
Denver, CO (PRWEB) September 21, 2013
Colorado Network Services.com (http://www.coloradonetworkservices.com), one of the highly sought after telecommunication service solutions providers in the Colorado and throughout the United States, has launched its metro fiber internet products in a move to offer cross cutting telecom solutions to both new and existing companies across the world. The new products and services include: ADSL, DSL, SDSL, Cable Internet, DS1/T1 Service, DS3/T3 Service, OC1 - OC192 Lines, Metro Ethernet, Fast Ethernet, and Gigabit Ethernet among others. According to a statement released today the move to launch new products is propelled by the goal to remain at the top of both voice and internet services for CO in a foreseeable future. The launch of the Colorado fiber Internet products comes at a time when the demand for quality telecom solutions has skyrocketed. The company welcomes clients to view and order for its innovative products in the main site.
Small businesses across in Colorado and across the United States and its environs will have something to smile about after the top rated telecommunications service provider launched new metro fiber internet products and services. The new products are geared to offer cross cutting telecom solutions to race businesses to immense success by virtue of sharing both voice and data with ease. The move was inspired by the aim to remain at the top of voice and internet services for years to come.
Colorado Fiber Ethernet services may be available to the following list of buildings and places in CO if fibre assets are available:

Denver, CO: Republic Plaza, 1801 California Street, Wells Fargo Center, Four Seasons Hotel Denver, 1999 Broadway, 707 17th Street, 555 17th Street, Hyatt Regency Denver at the Colorado Convention Center, Spire, 1670 Broadway, 17th Street Plaza, 633 17th Street, Brooks Tower, Denver Place South Tower, One Tabor Center, Johns Manville Plaza, Granite Tower, The Ritz-Carlton, U.S. Bank Tower, 621 17th Street, 1600 Glenarm Place, One Lincoln Park, Denver Financial Center, Daniels & Fisher Tower, Dominion Plaza South, Lincoln Center, 1125 17th Street, United Western Financial Center, World Trade Center II, 1600 Broadway, and The Curtis.
Colorado Springs, CO: Wells Fargo Tower.
For more information in fiber buildings in Colorado, visit: http://www.businessethernetinternet.com.
The company pointed the increment in demand for quality telecom solutions as the reason behind the launch of Colorado ADSL, DSL, SDSL, Cable Internet, DS1/T1 Service, DS3/T3 Service and OC1 - OC192 Line products and services among others. Feasibility studies conducted recommended the need to fill the void in order to facilitate transfer of data between small businesses.
SolveForce has been in business for a going over a decade and is now offering Desktop as a Service, Infrastructure as a Service, and Disaster Recovery as a Service among others at very affordable rates. This has in turn attracted many clients to the company making it the biggest based on customer base. Aside from offering affordable rates, SolveForce guarantees the provisioning of quality services in form of Colorado Metro Ethernet, Fast Ethernet, and Gigabit Ethernet in light of the highly qualified expertise it has at its disposal. For rural parts homes can order Satellite Internet in Colorado.
Amongst many reports, the launch of the new Colorado metro fiber Internet products and services will take SolveForce to the next level in provision of Dark fiber solutions to small businesses that have otherwise invested a lot in search of quality and workable solutions. Indeed the company will become a game changer to many-something that will create a positive profile among clients.
According to experts the launch of the new products and services represent what they termed as 'perfect timing' since the industry is currently flooded with new companies offering the same services as SolveForce. The move therefore will act as a strong shield against tough competition. The next few days will prove interesting to see how other players will react. For more information on Colorado Ethernet Private Lines, Hosted PBX Systems, Point to Points among others, feel free to visit SolveForce, the top rated telecom solutions provider.
For residential services, they also offer Colorado Home Security and Rural Internet in CO.
Colorado Network Services now offers commercial and residential services in the following CO counties: Adams County, Alamosa County, Arapahoe County, Archuleta County, Baca County, Bent County, Boulder County, Broomfield County, Chaffee County, Cheyenne County, Clear Creek County, Conejos County, Costilla County, Crowley County, Custer County, Delta County, Denver County, Dolores County, Douglas County, Eagle County, El Paso County, Elbert County, Fremont County, Garfield County, Gilpin County, Grand County, Gunnison County, Hinsdale County, Huerfano County, Jackson County, Jefferson County, Kiowa County, Kit Carson County, La Plata County, Lake County, Larimer County, Las Animas County, Lincoln County, Logan County, Mesa County, Mineral County, Moffat County, Montezuma County, Montrose County, Morgan County, Otero County, Ouray County, Park County, Phillips County, Pitkin County, Prowers County, Pueblo County, Rio Blanco County, Rio Grande County, Routt County, Saguache County, San Juan County, San Miguel County, Sedgwick County, Summit County, Teller County, Washington County, Weld County, and Yuma County.
For more information on the CO coverage area, please visit: http://www.coloradoethernetfiberinternet.com.
About Colorado Network Services.com
Colorado Network Services.com is managed by SolveForce, a Telecom Master Agency that offers its consulting services in Colorado, and has been providing business solutions since 2004. They are recognized all over the globe as a private telecom consulting agency that offers Colorado advisory and auditing services for the telecommunications and Internet industry. Founded by Ron Legarski, this master agency has accomplished many awards and achievements. With high quality Colorado telecom and Internet solutions to offer, the company's future plans are to integrate even more cities and companies in their coverage areas and remain the leader in the telecom solutions industry and throughout Colorado.
SolveForce.com, LLC can be reached at 888-765-8301 via toll free or visit one of their real-time quoting websites at http://www.fiber-optic-internet.coloradonetworkservices.com .